RCIA
If you are interested in the Catholic Faith, there is a group called the Rite of Christian Initiation of Adults (RCIA) which support those who wish to become Catholic.  Meetings take place in the Parish House on Tuesdays at 6.30pm and concludes with tea at approximately 8.30pm.  The Group starts meeting in September each year and carries on through Christmas until the following Easter, when Reception into the Church usually happens (if appropriate) and finishes approximately six or seven weeks later at Pentecost. All necessary materials are supplied.
If you would like to learn more, please contact Chris Hughes (563 9548) or Father Pat on 647 6034 and leave your name and address and contact number.  This contact can be made at any time during the year.
RCIA 2018-19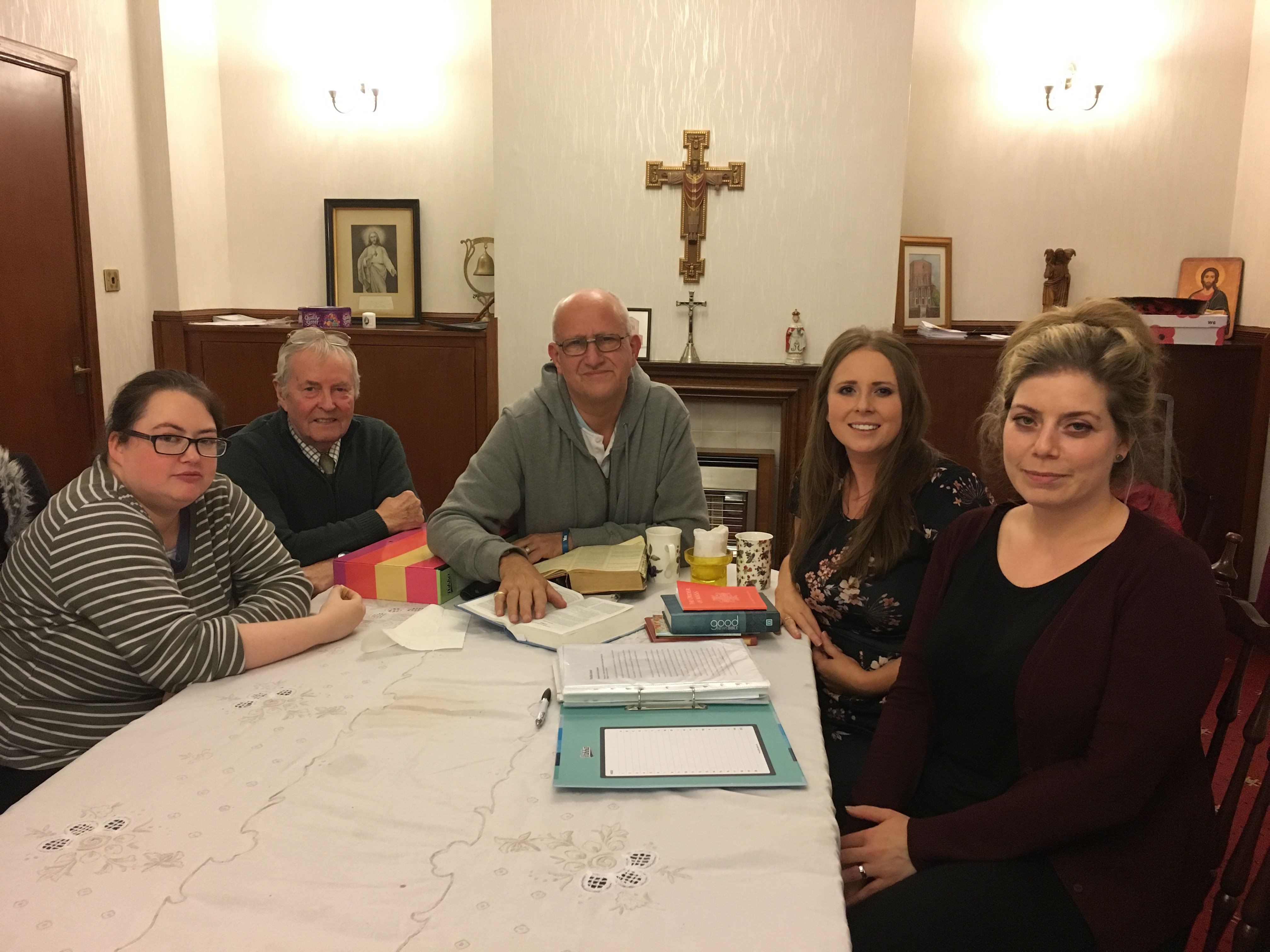 Our two new Candidates for 2018/19, Nicola and Dearbhail with the RCIA Team, Chris Hughes, Michael Dunne, Santina Myles and Patsy Beveridge. We meet each Tuesday evening in the Parish House at 6.30pm.  Please say "hello" if you see them in the Church and make them feel really welcome in St Columbkille's, they are lovely girls and anxious to be part of our Community.