Golden Jubilee Mass
On Friday 7th June 2019 the parish celebrated a Mass of Thanksgiving to mark the Golden Jubilee of Fr Pat's Ordination as a priest.  The Mass was concelebrated by Bishop Joseph Toal, Bishop Brian McGee and a large number of clergy.  Joining parishioners for this Mass, there were members of Fr Pat's family, representatives of the local Rutherglen churches and some of his former students at Blairs College.  The parish presented Fr Pat with a number of gifts in appreciation of his dedicated service to the parish before everyone attendeds a reception in the Parish Hall.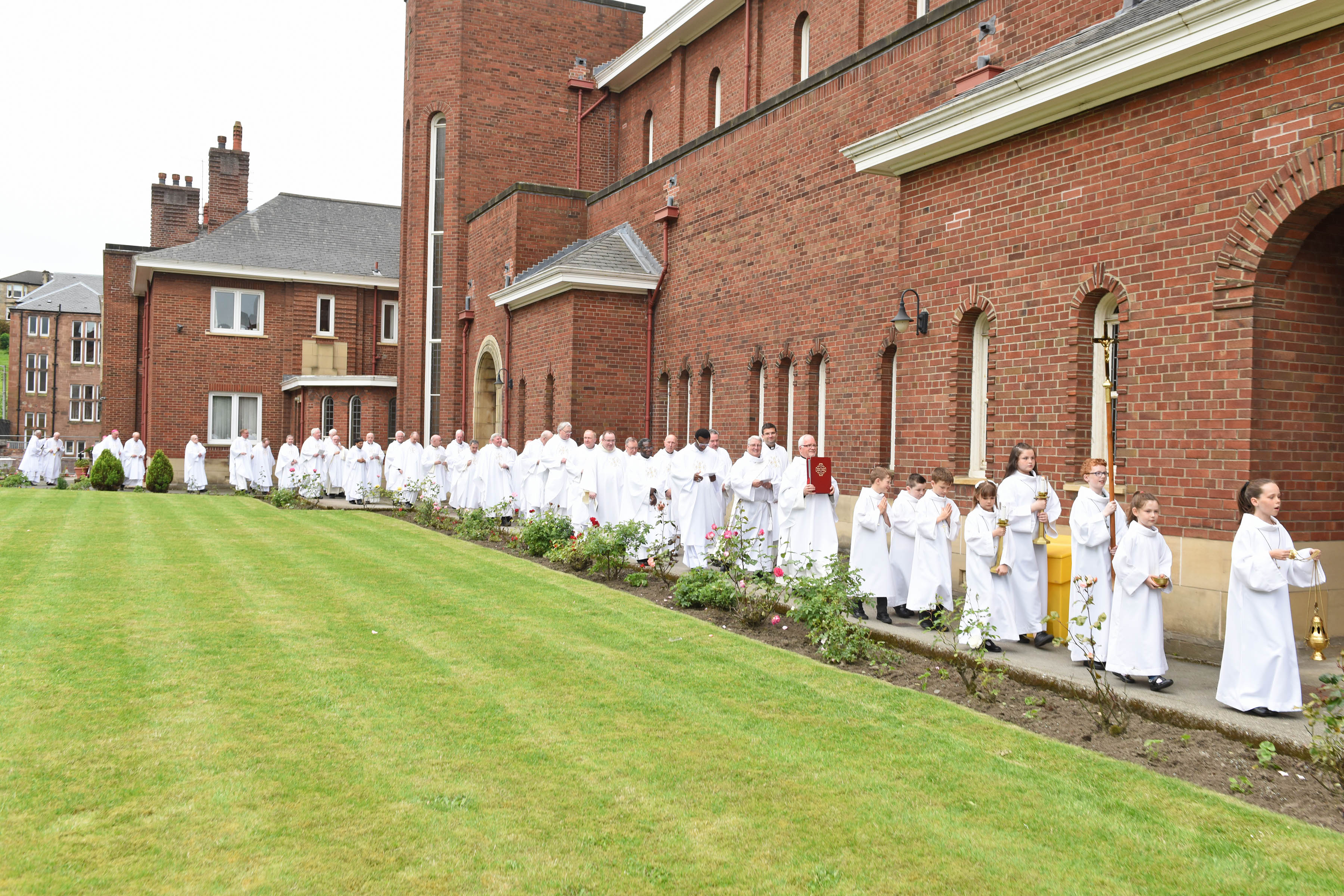 Mass Entrance Procession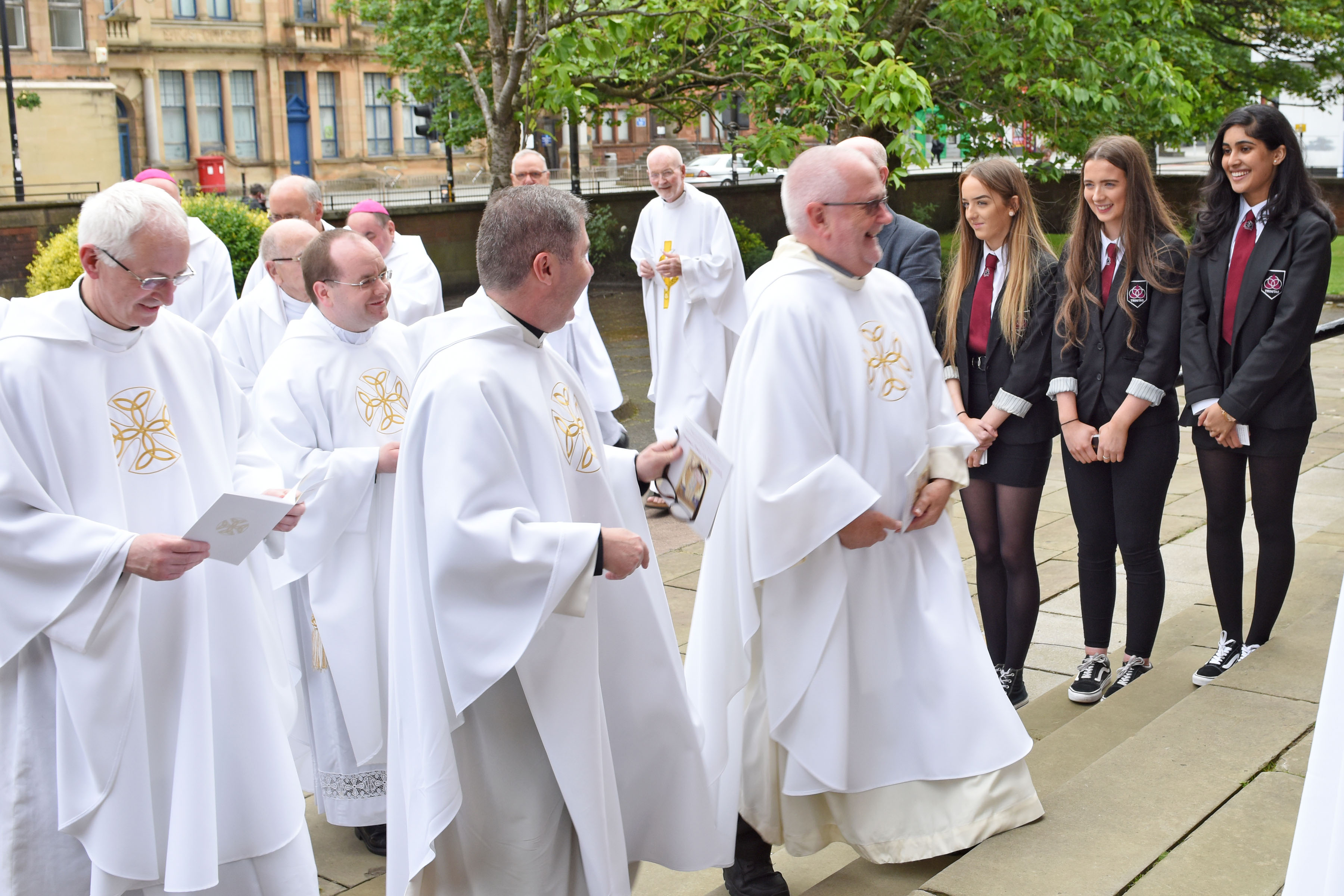 As they enter Church, the Clergy are met by pupils of Trinity High School.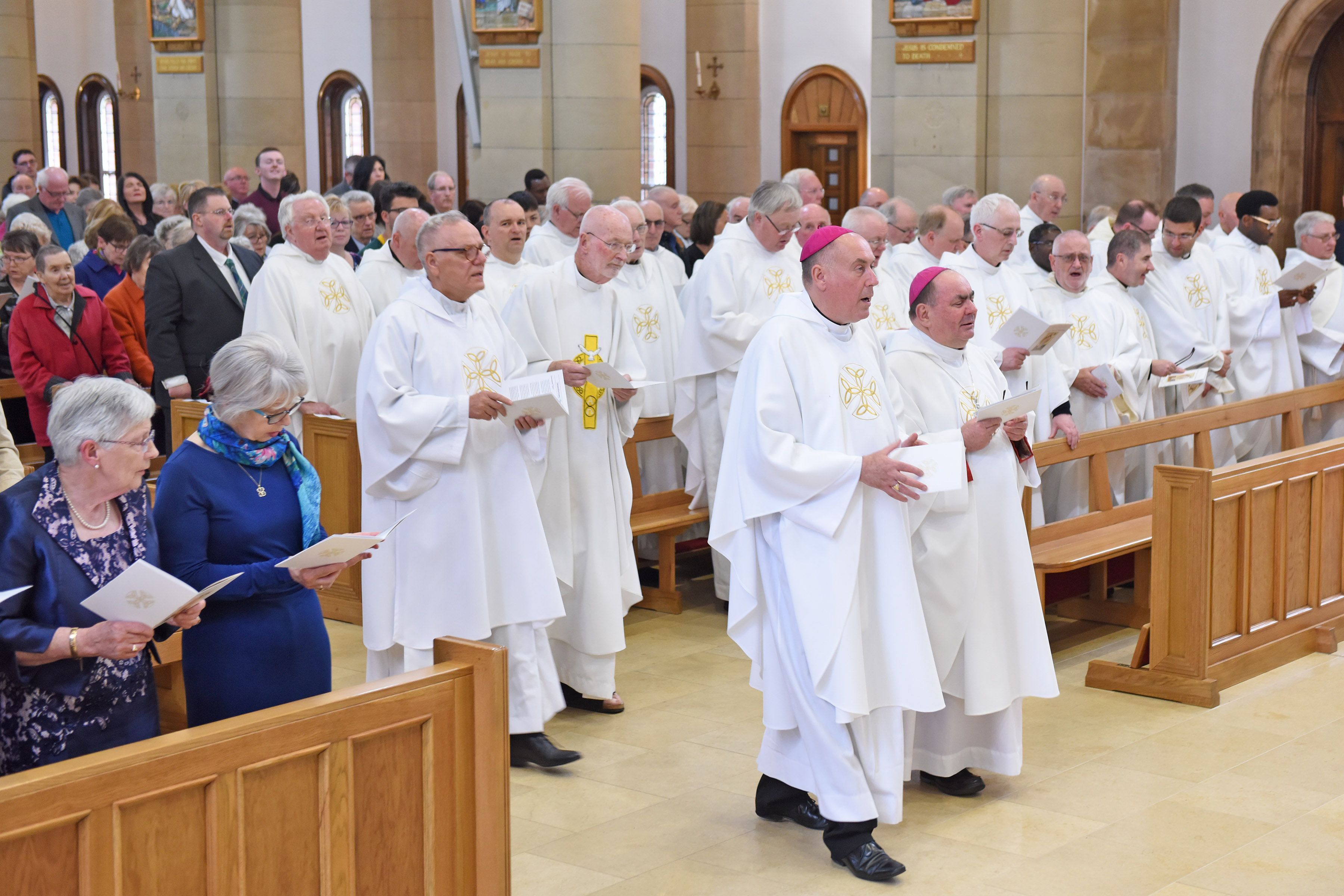 Bishop Toal and Bishop Mcgee enter with Fr Pat & Deacon Bill.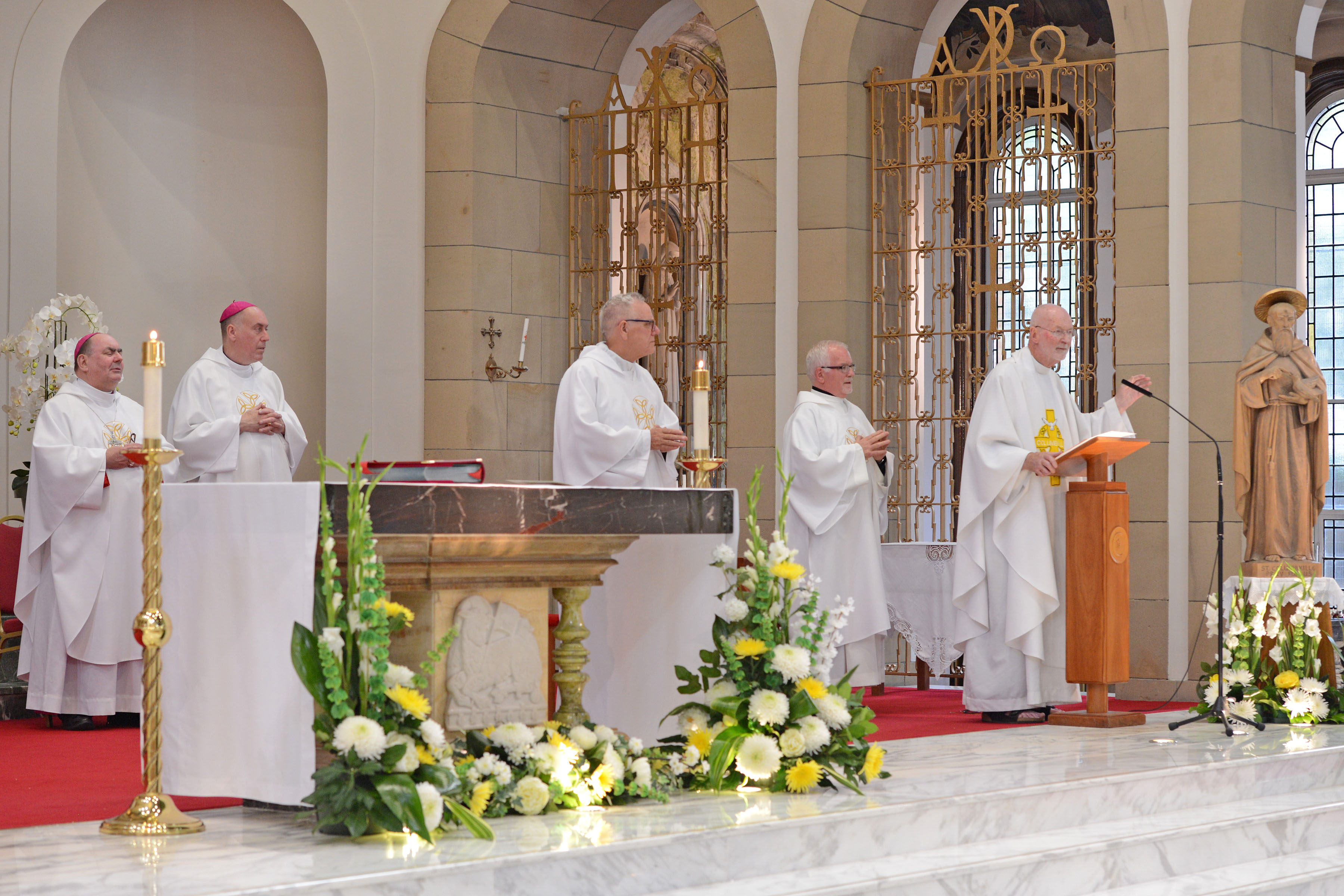 Fr Pat refers to St Columba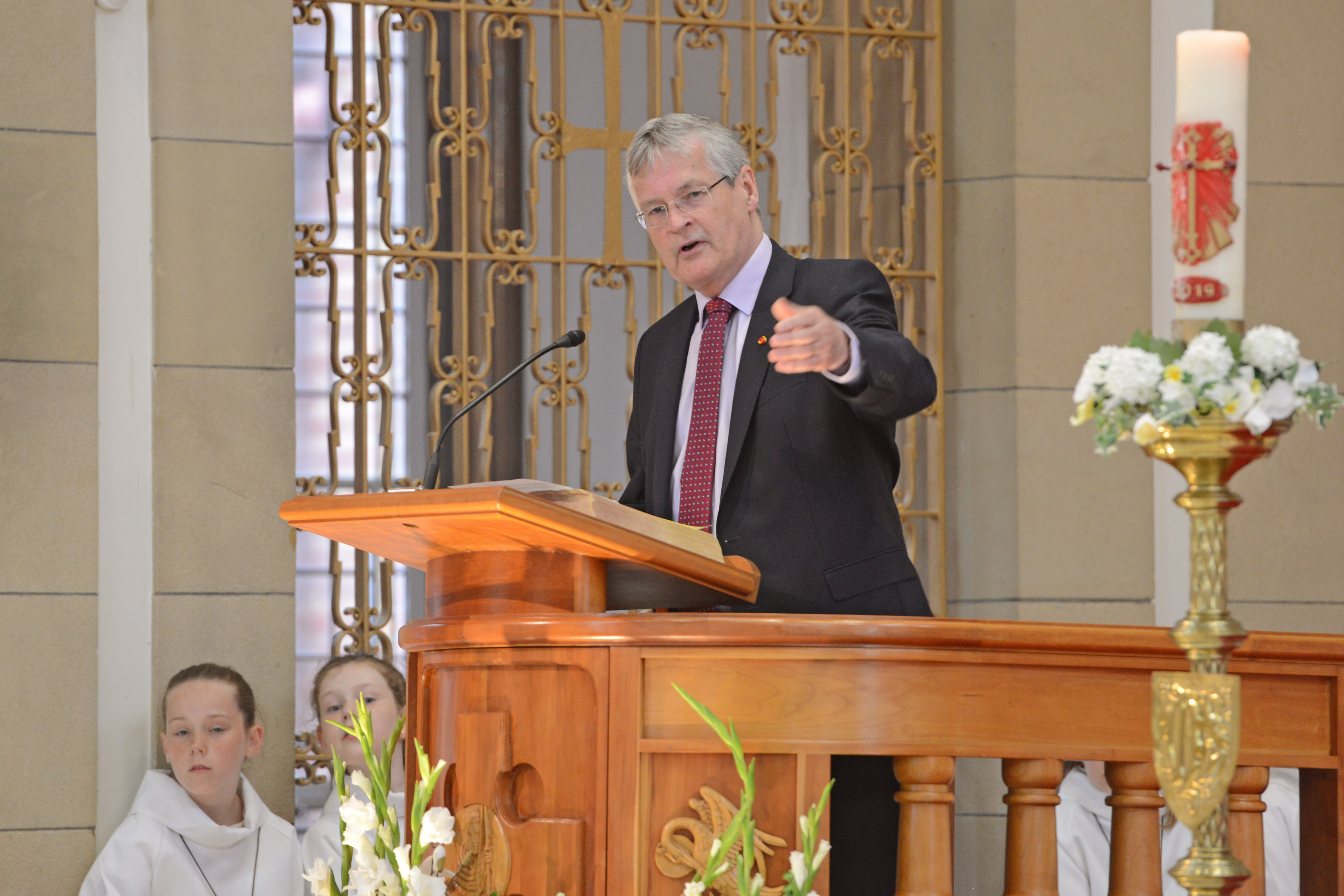 Michael McGrath welcomes Fr Pat's family and other guests to the Mass of Thanksgiving.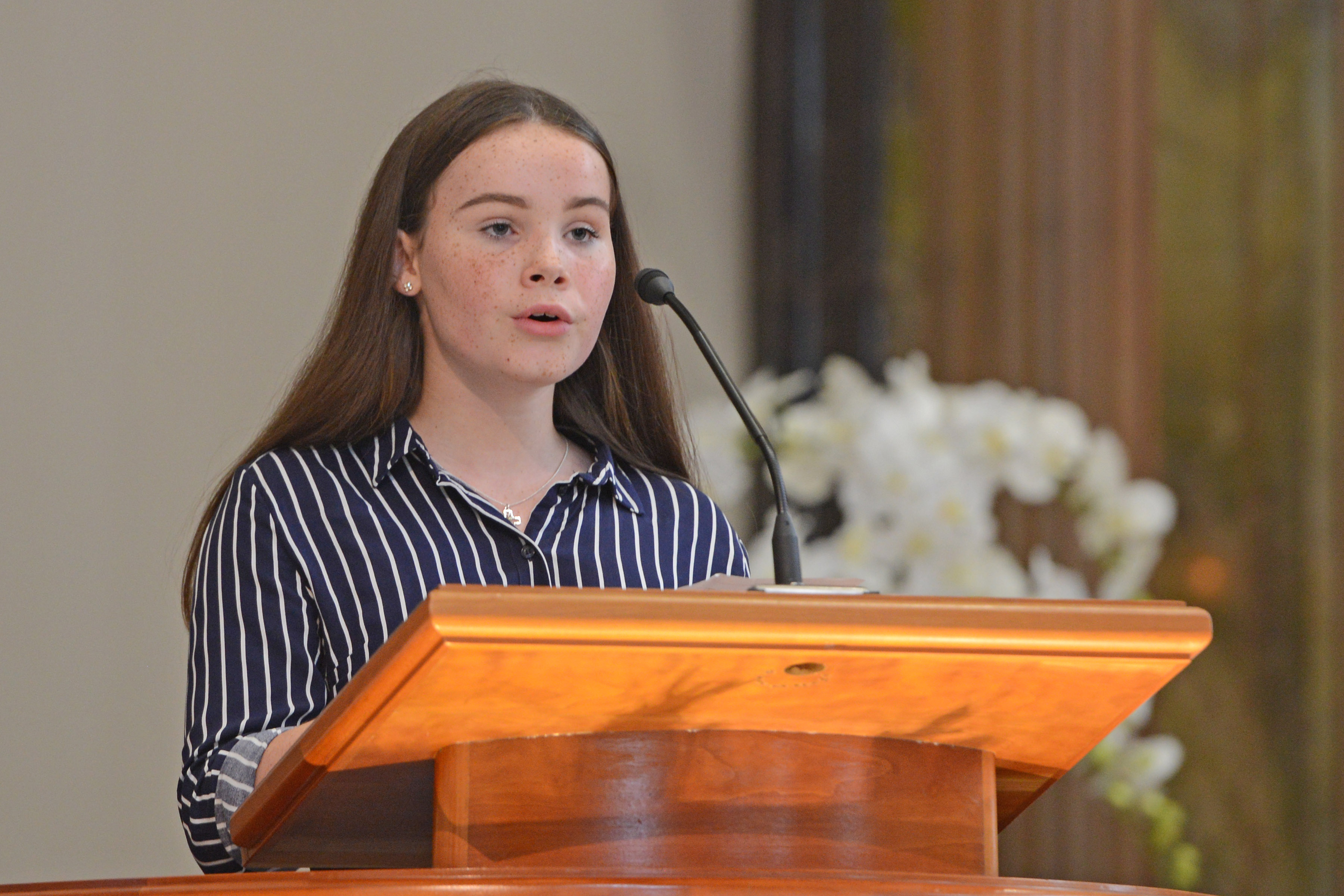 Emily Watson sings the Psalm.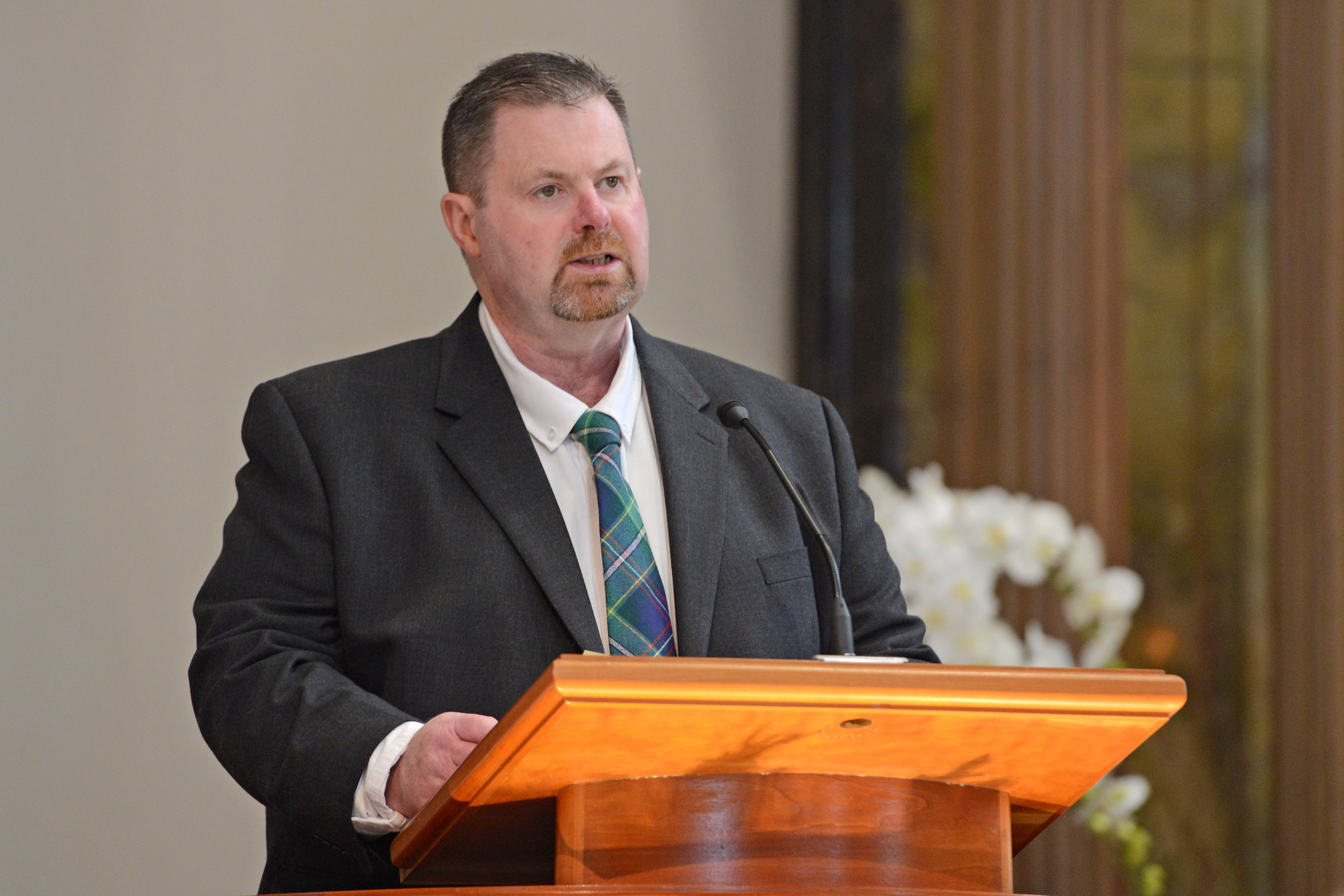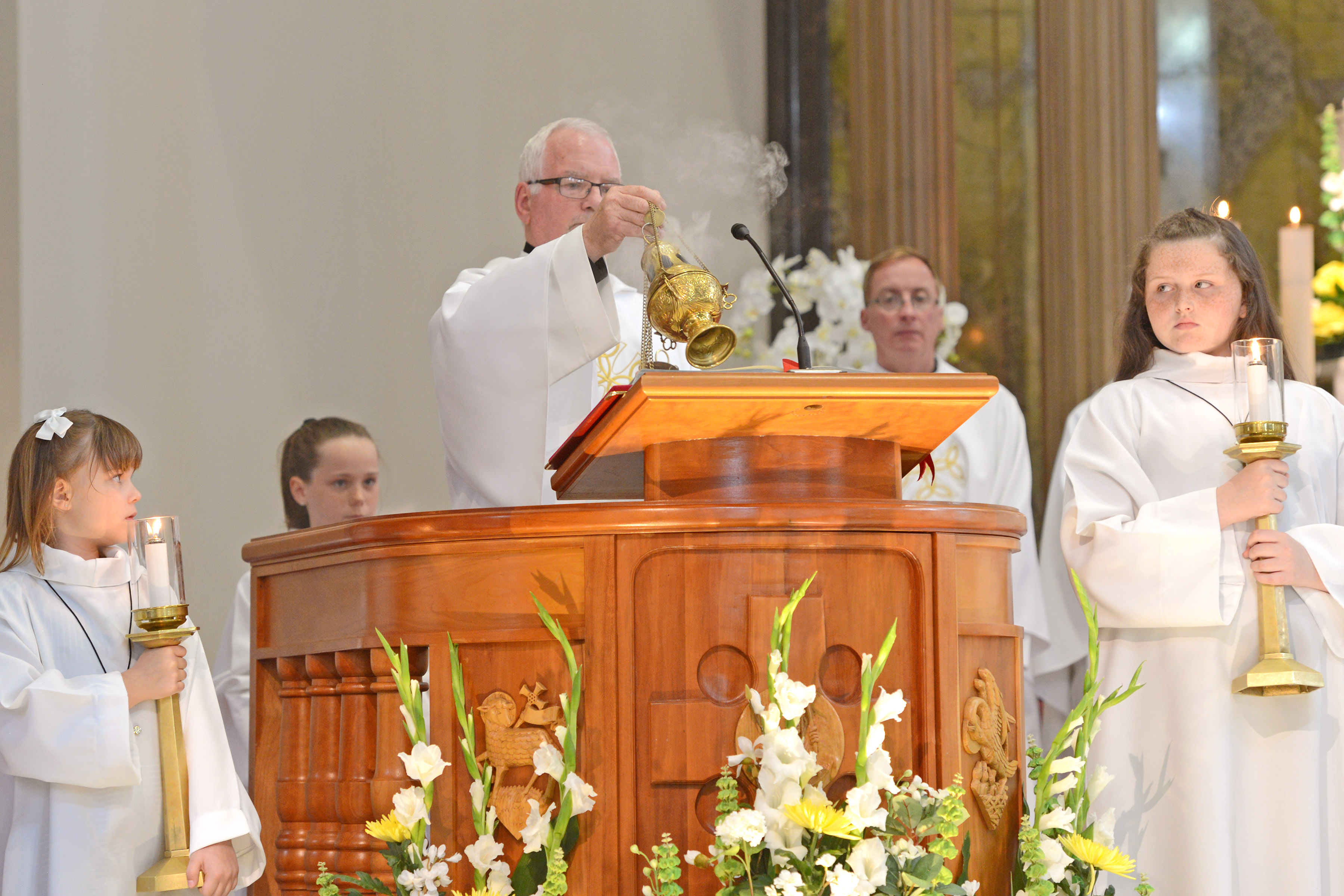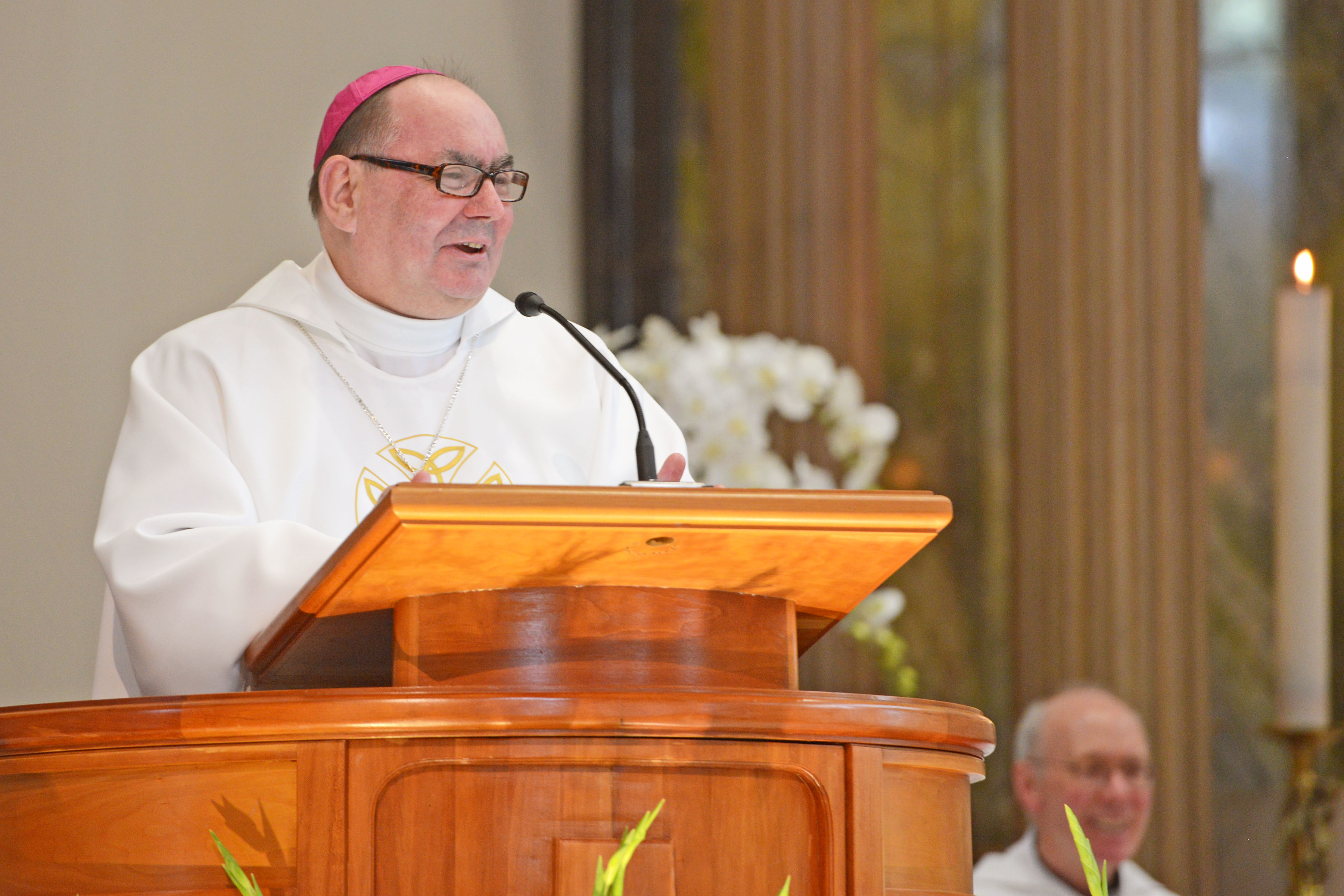 Bishop Toal speaks of Fr Pat's gifts as a priest.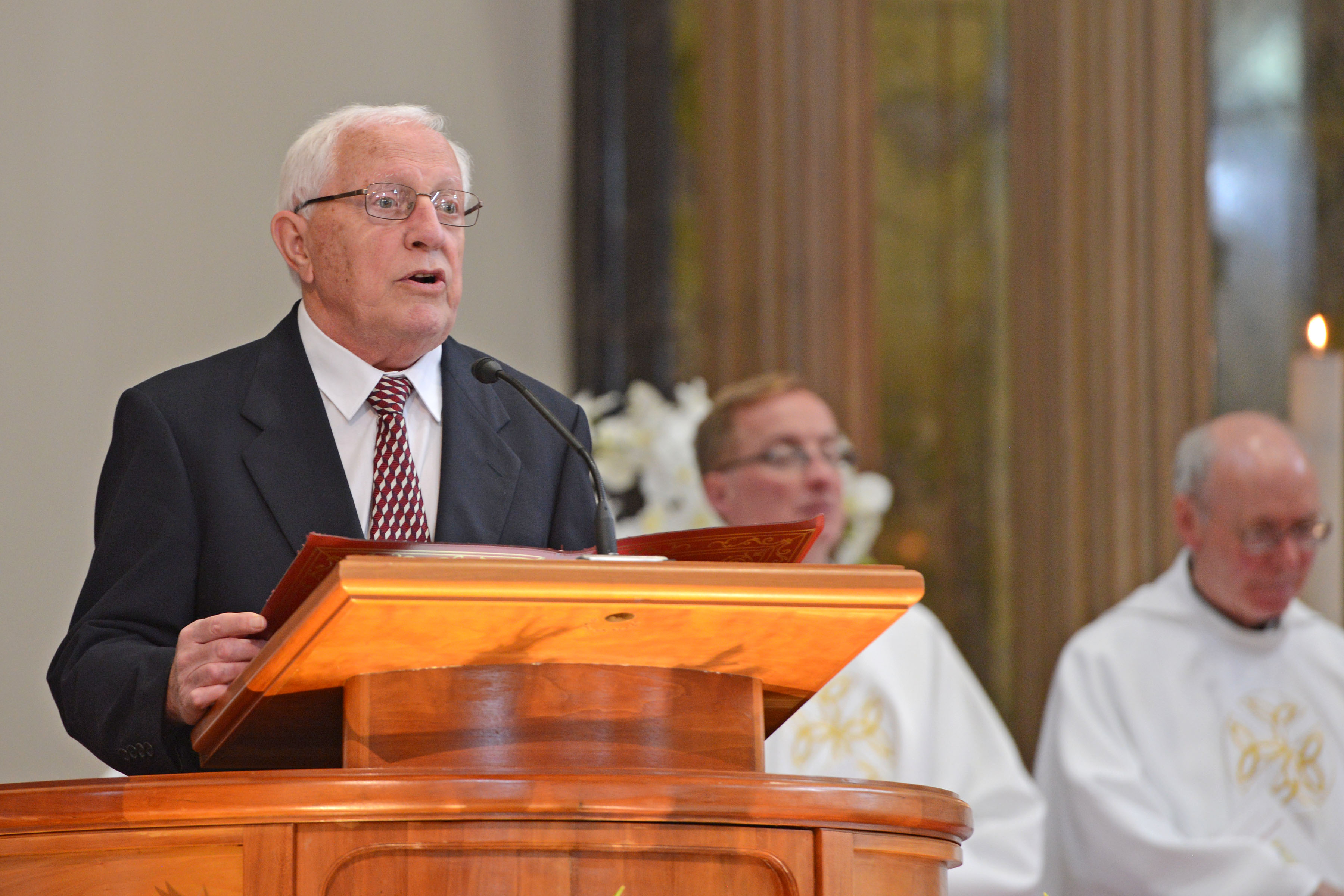 Joe Hyland reads the Prayers of Intercession.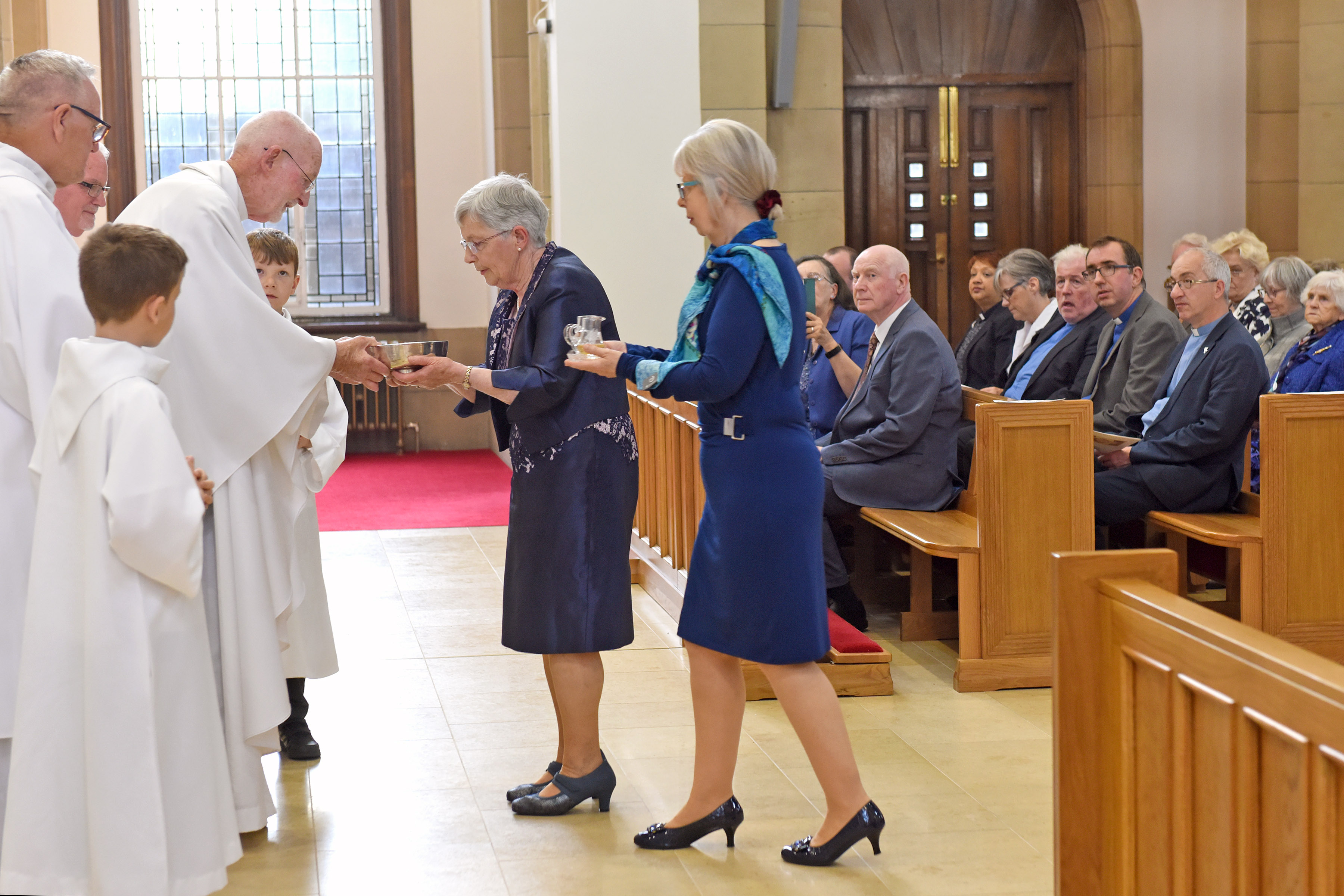 FR Pat's sisters bring up the gifts at the Offertory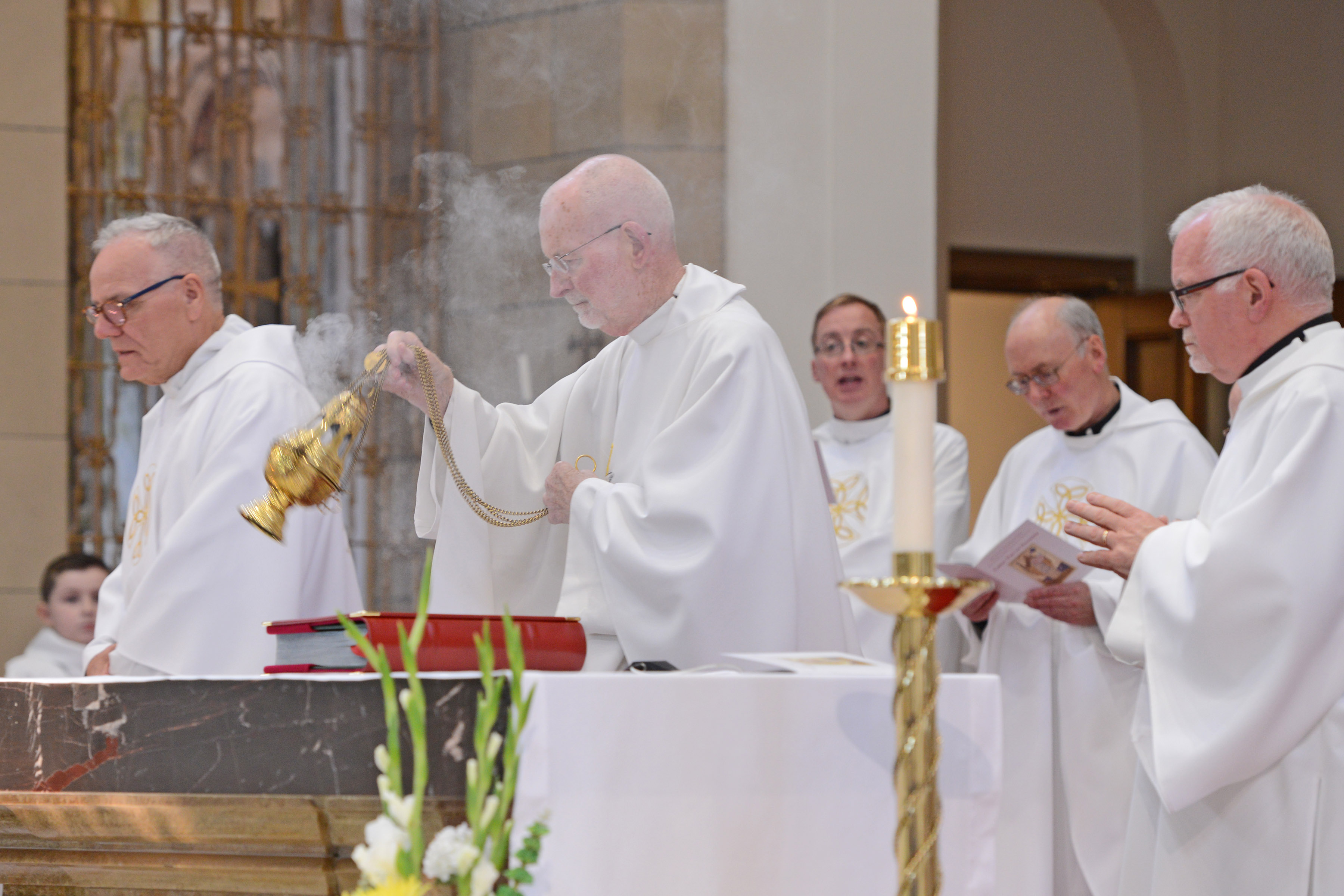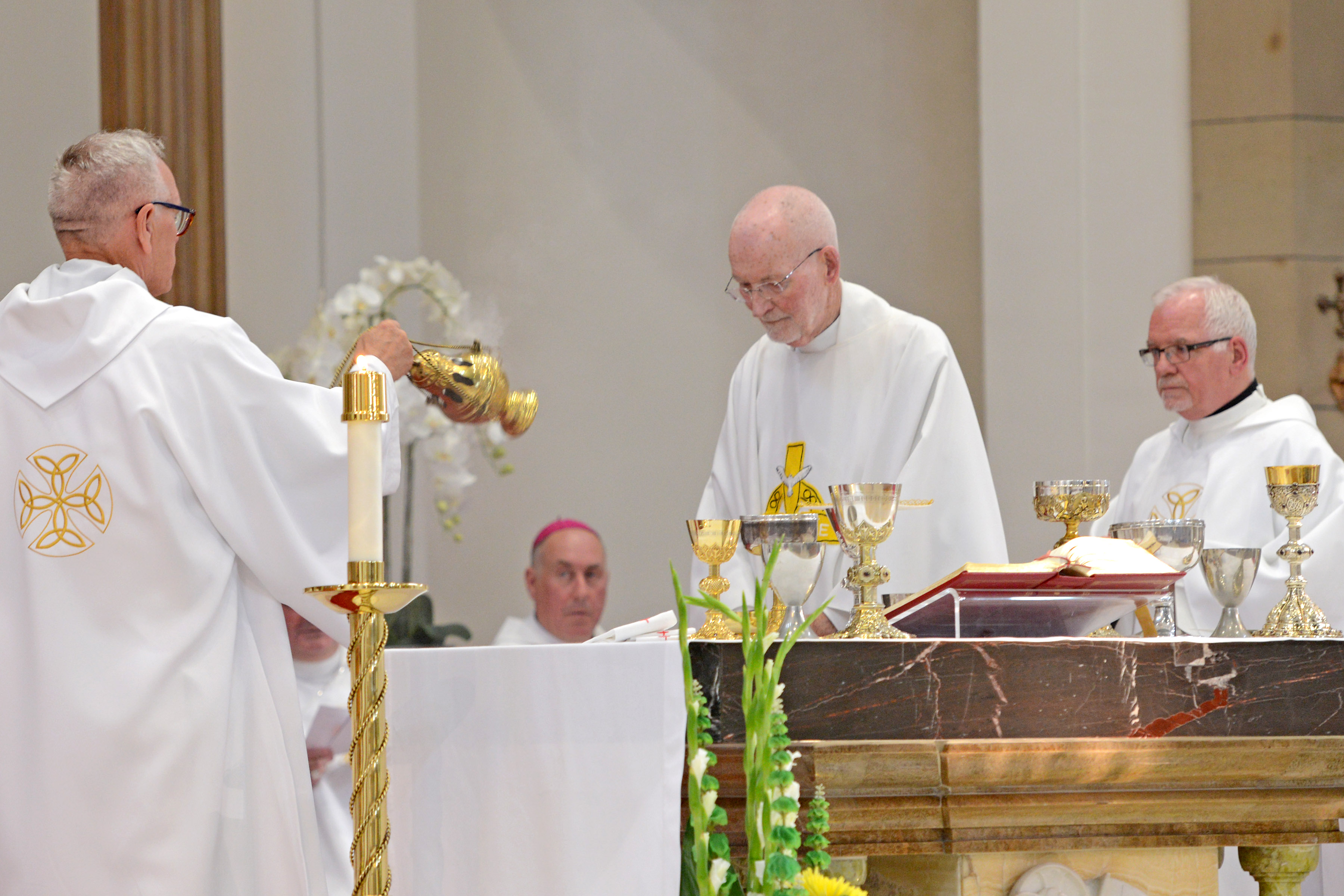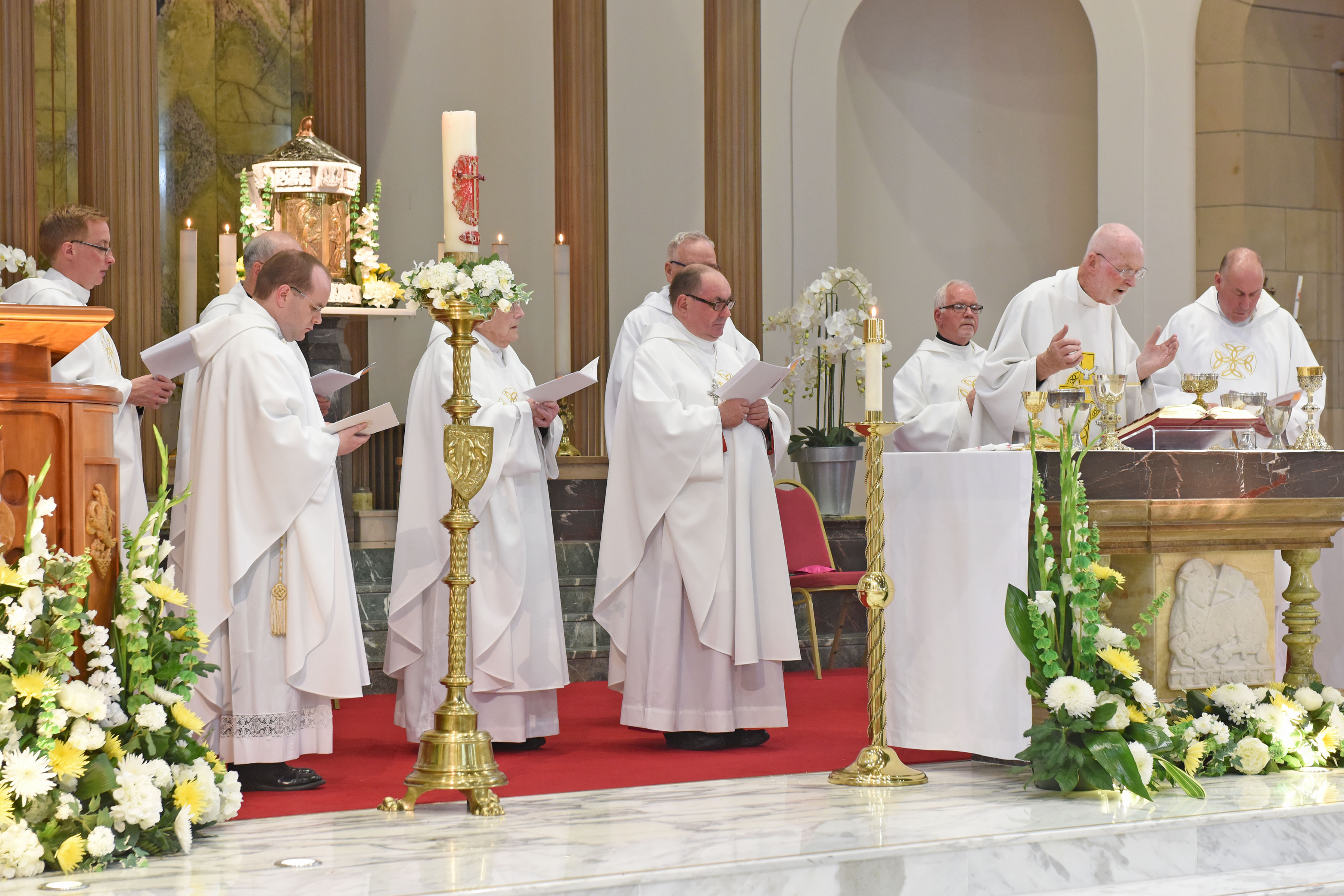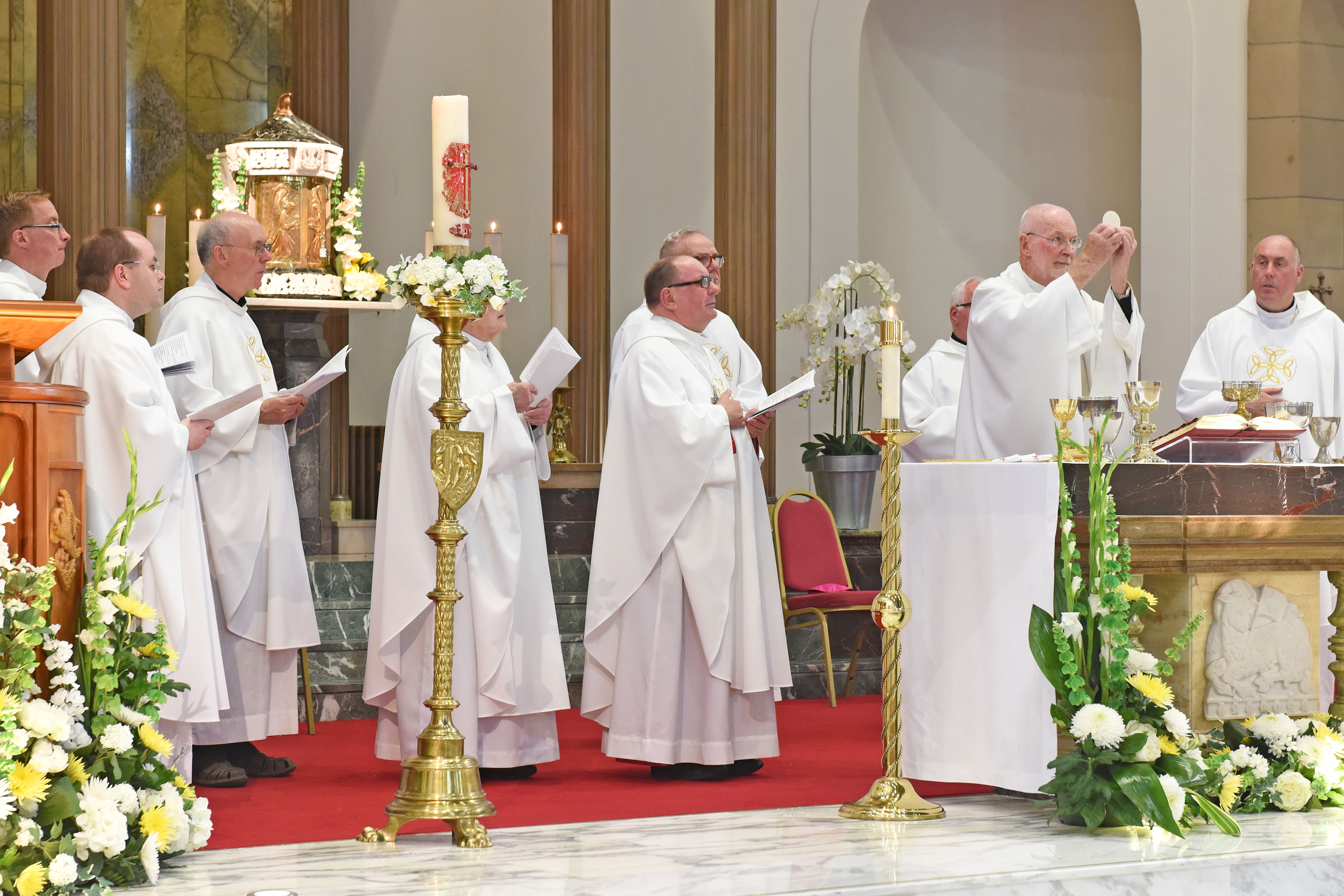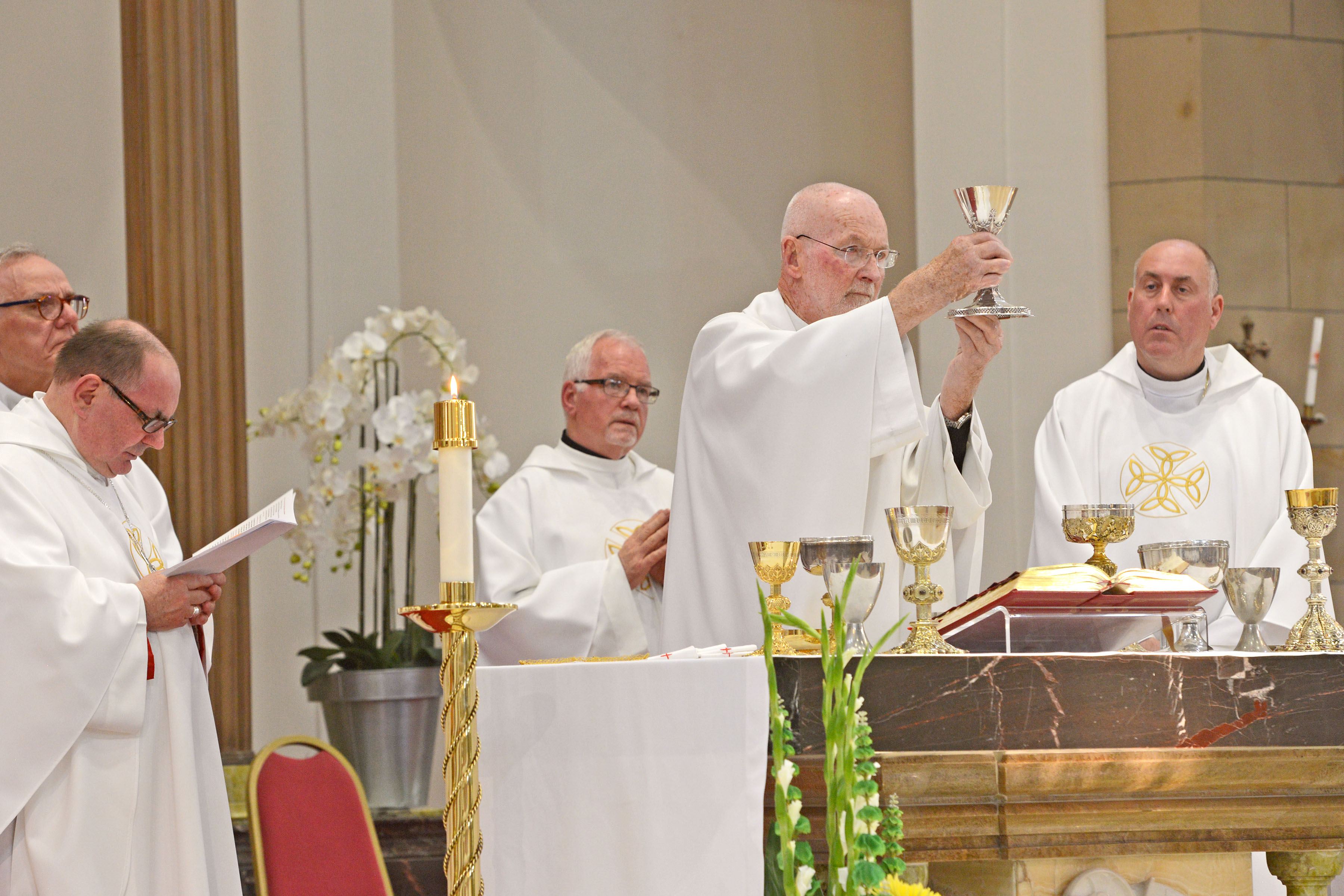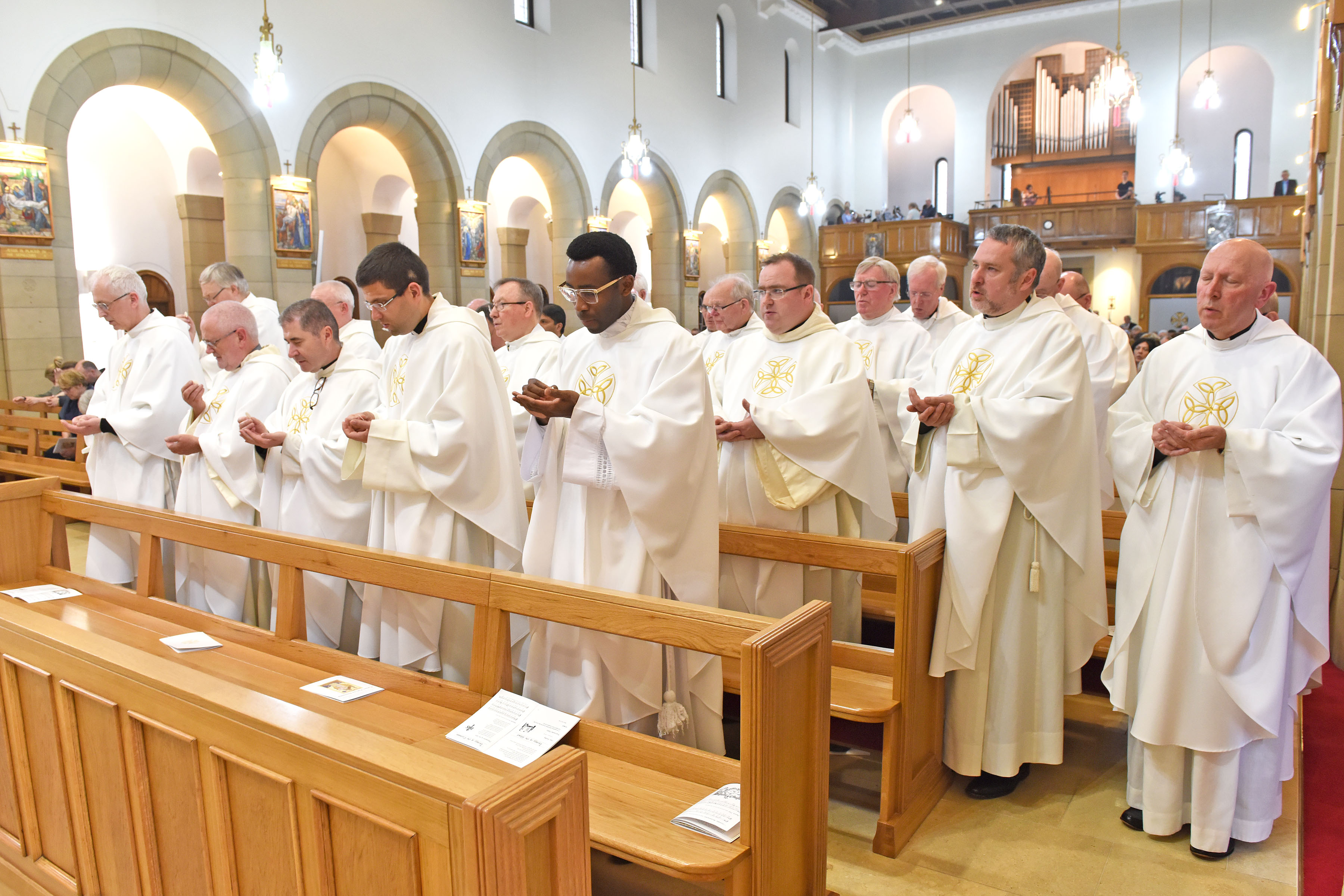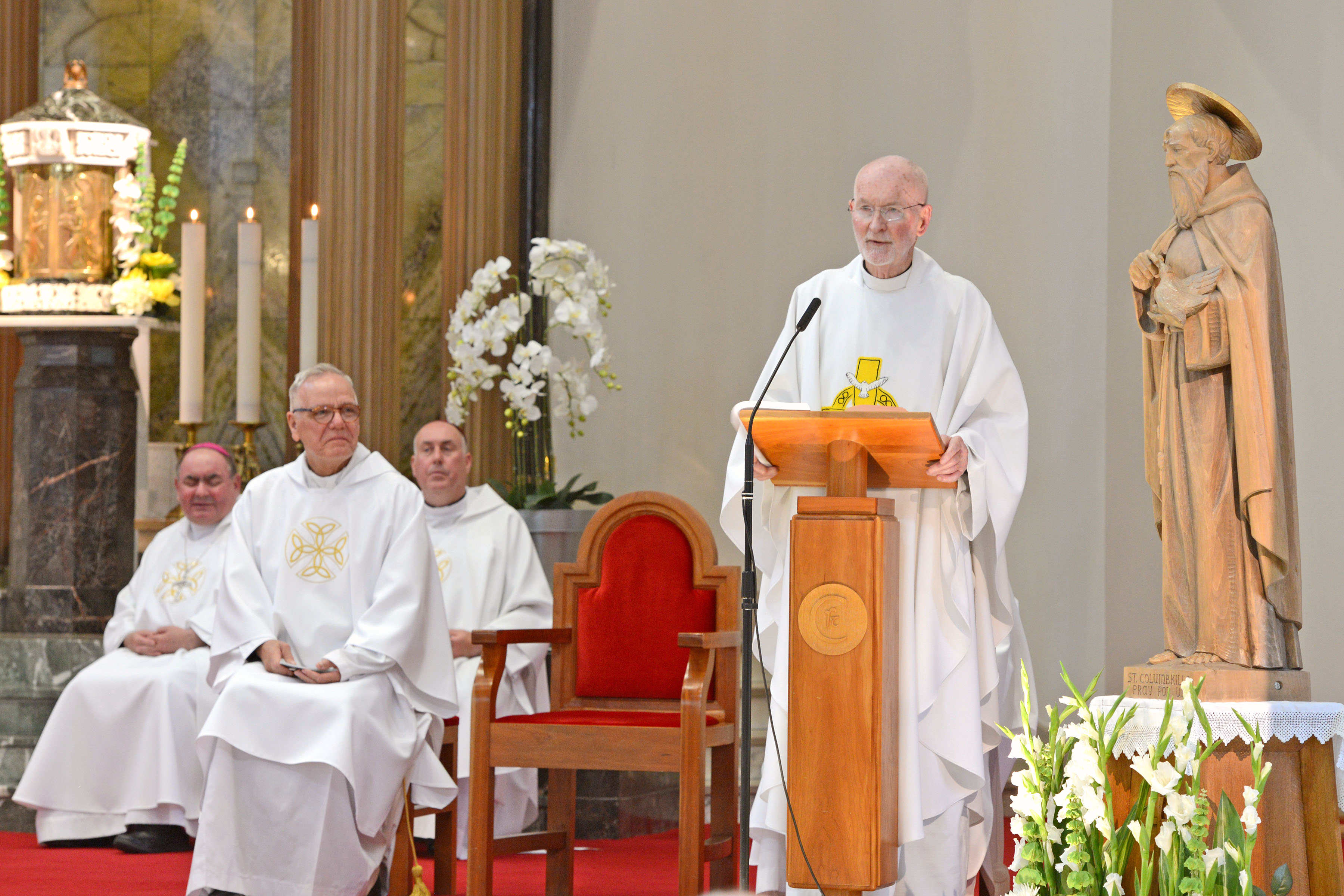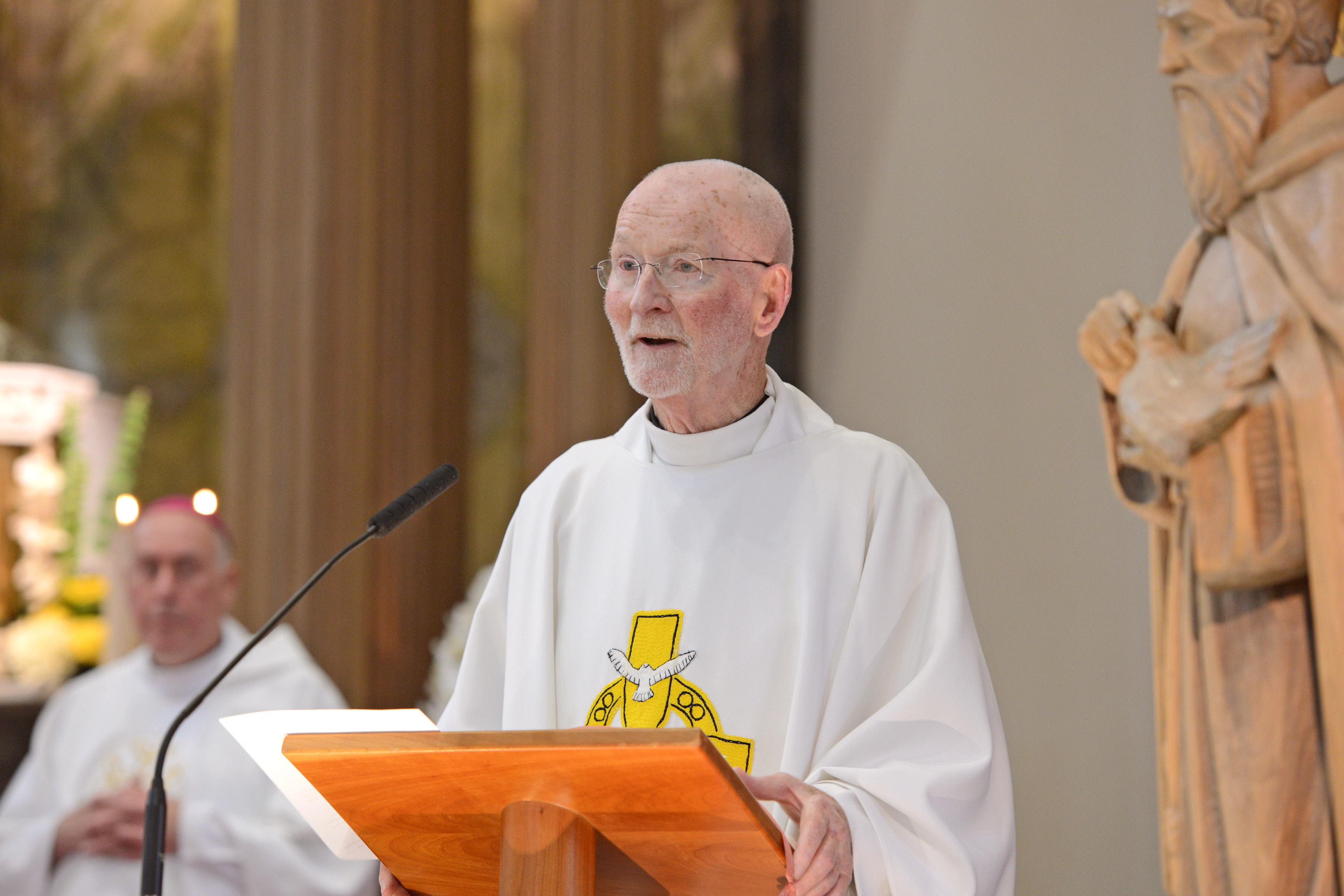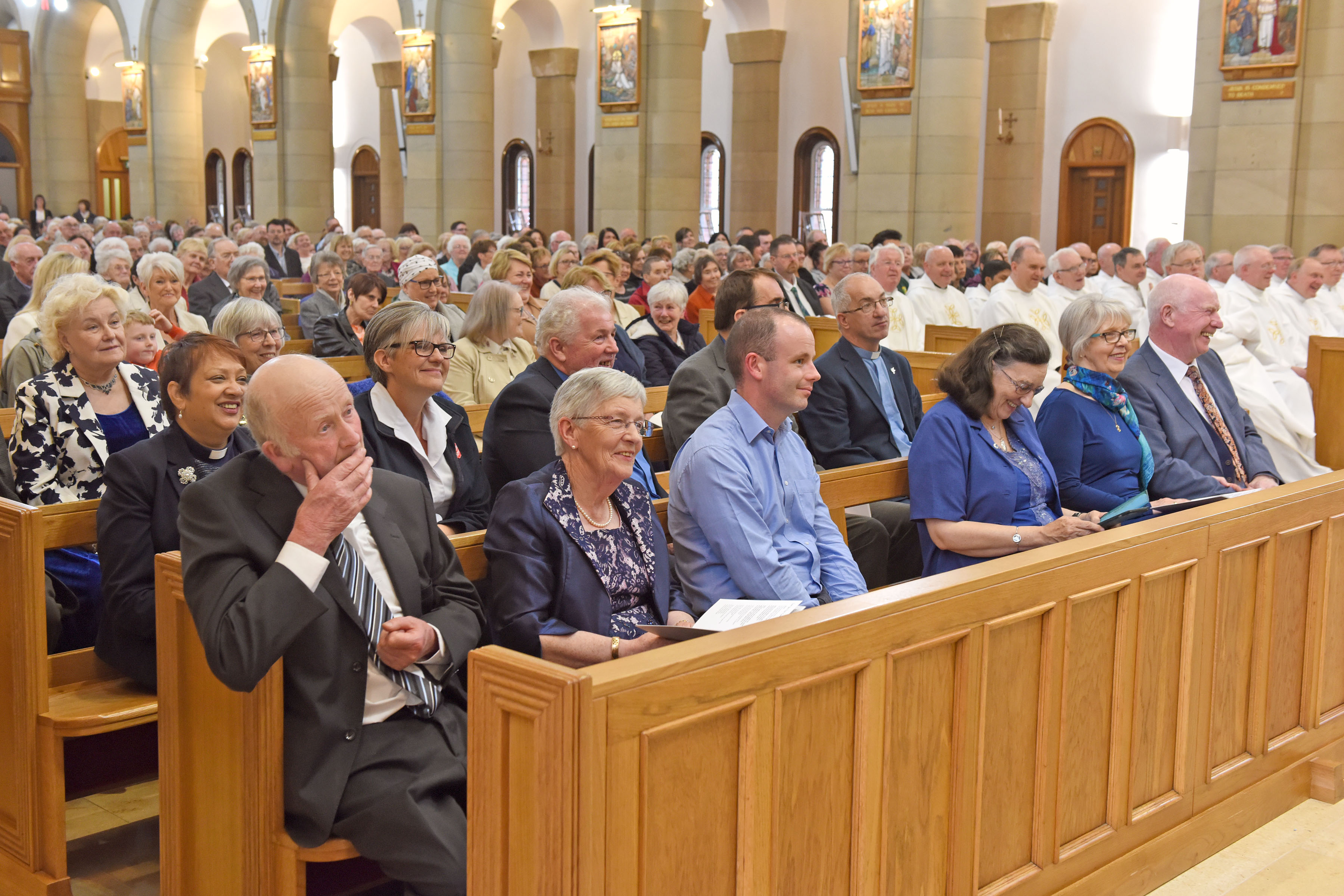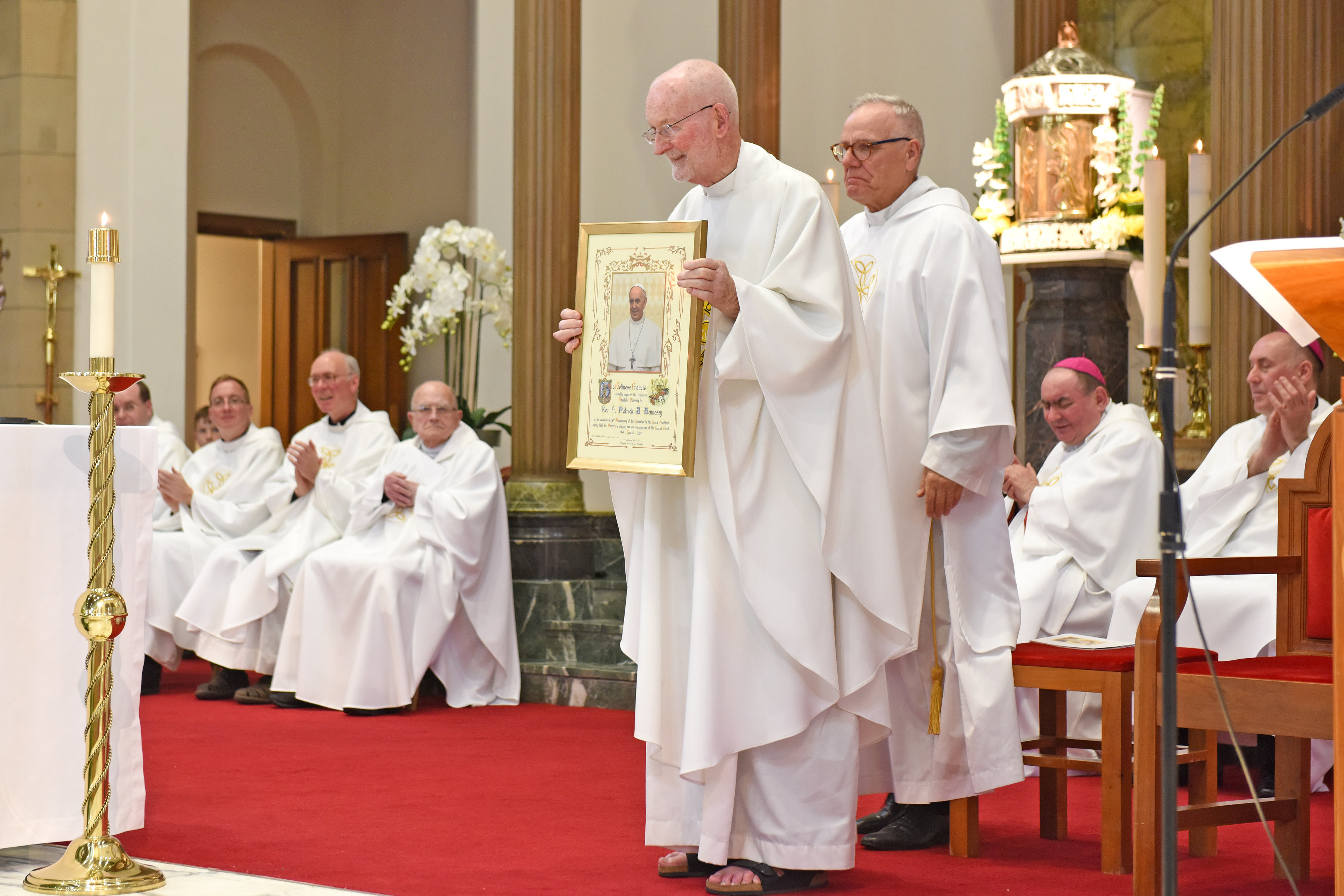 A Papal Blessing was presented by Paul McNeill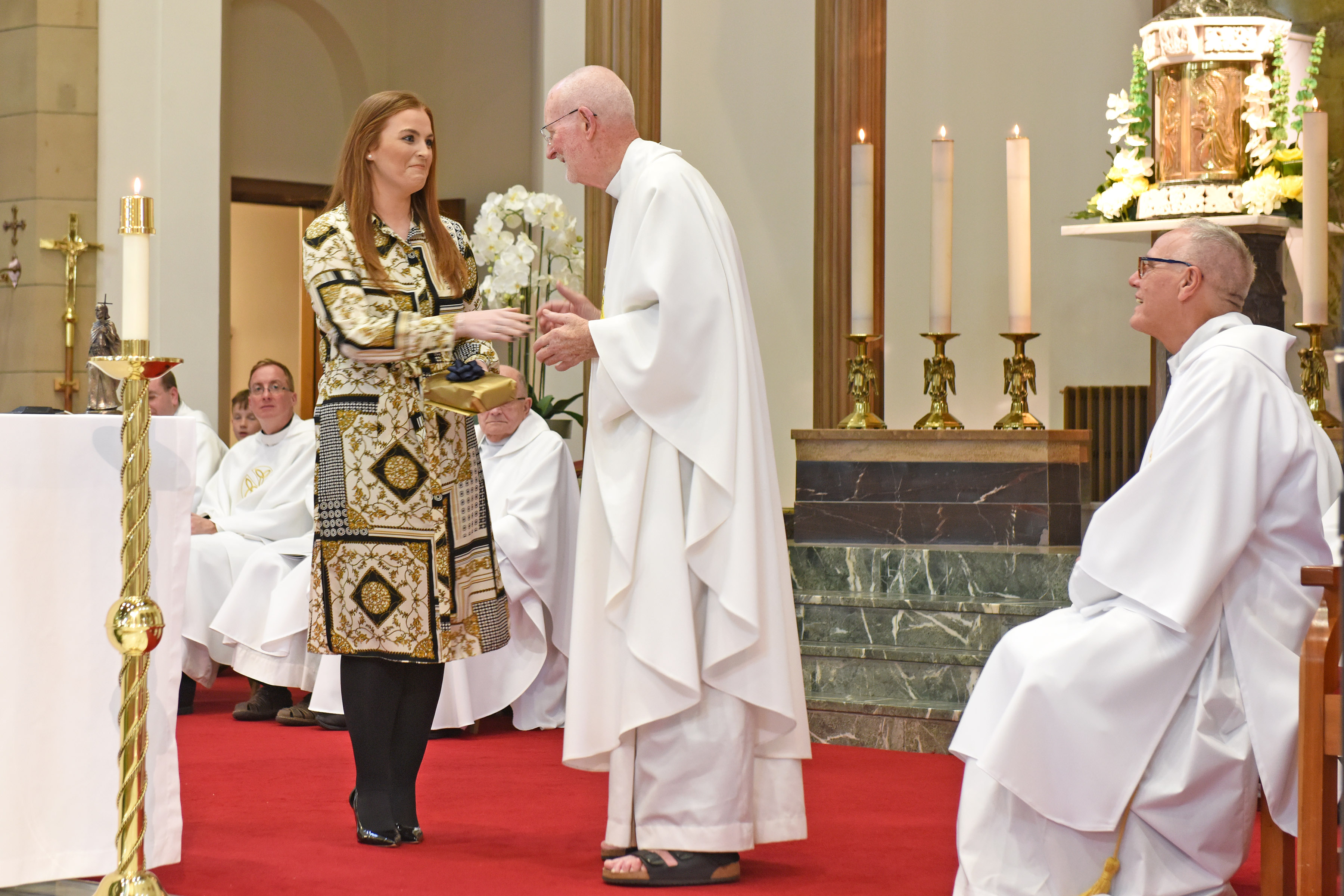 Sarah Gillespie presents a gift from the parish.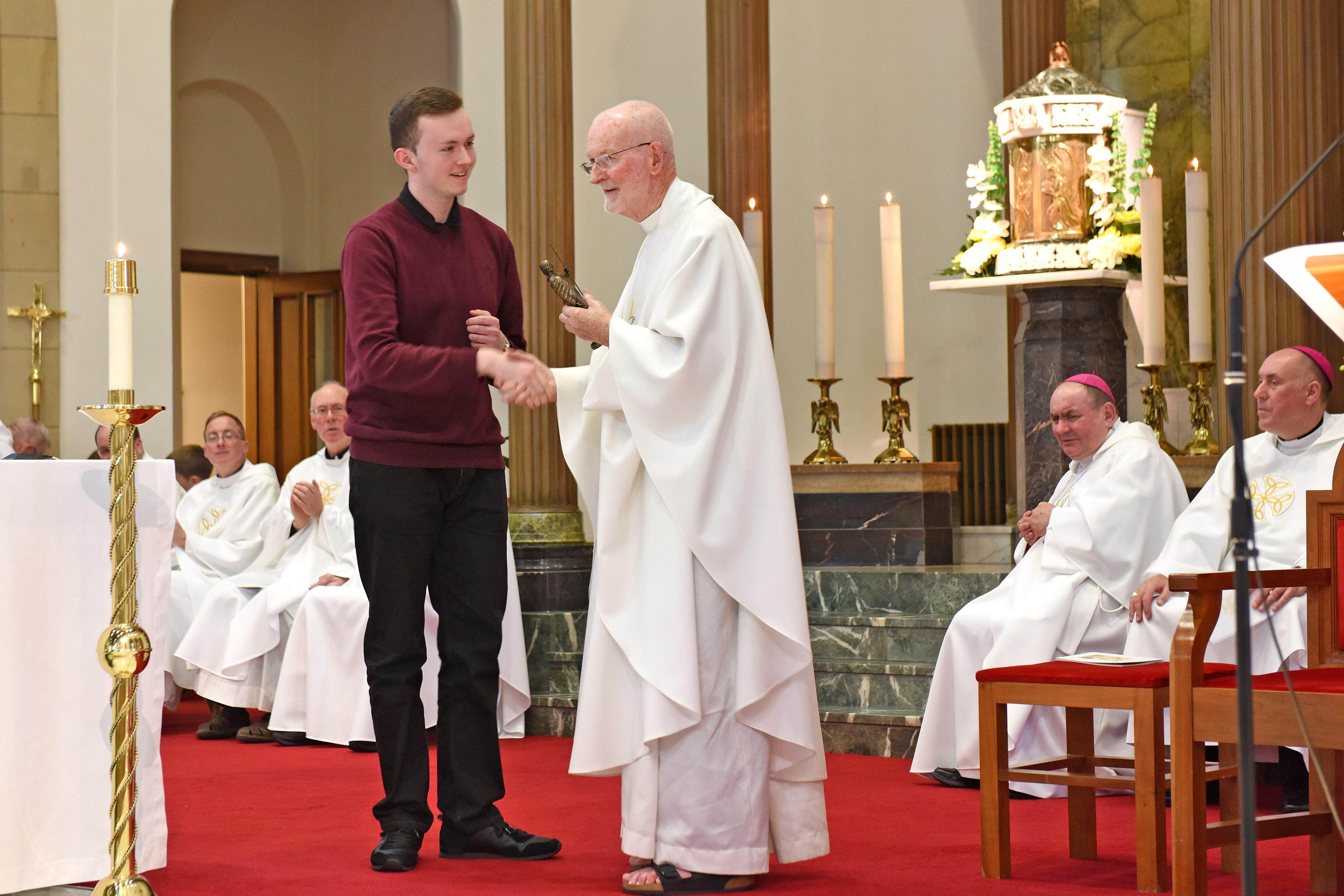 Bryan Grier presents a small statue of St Columba.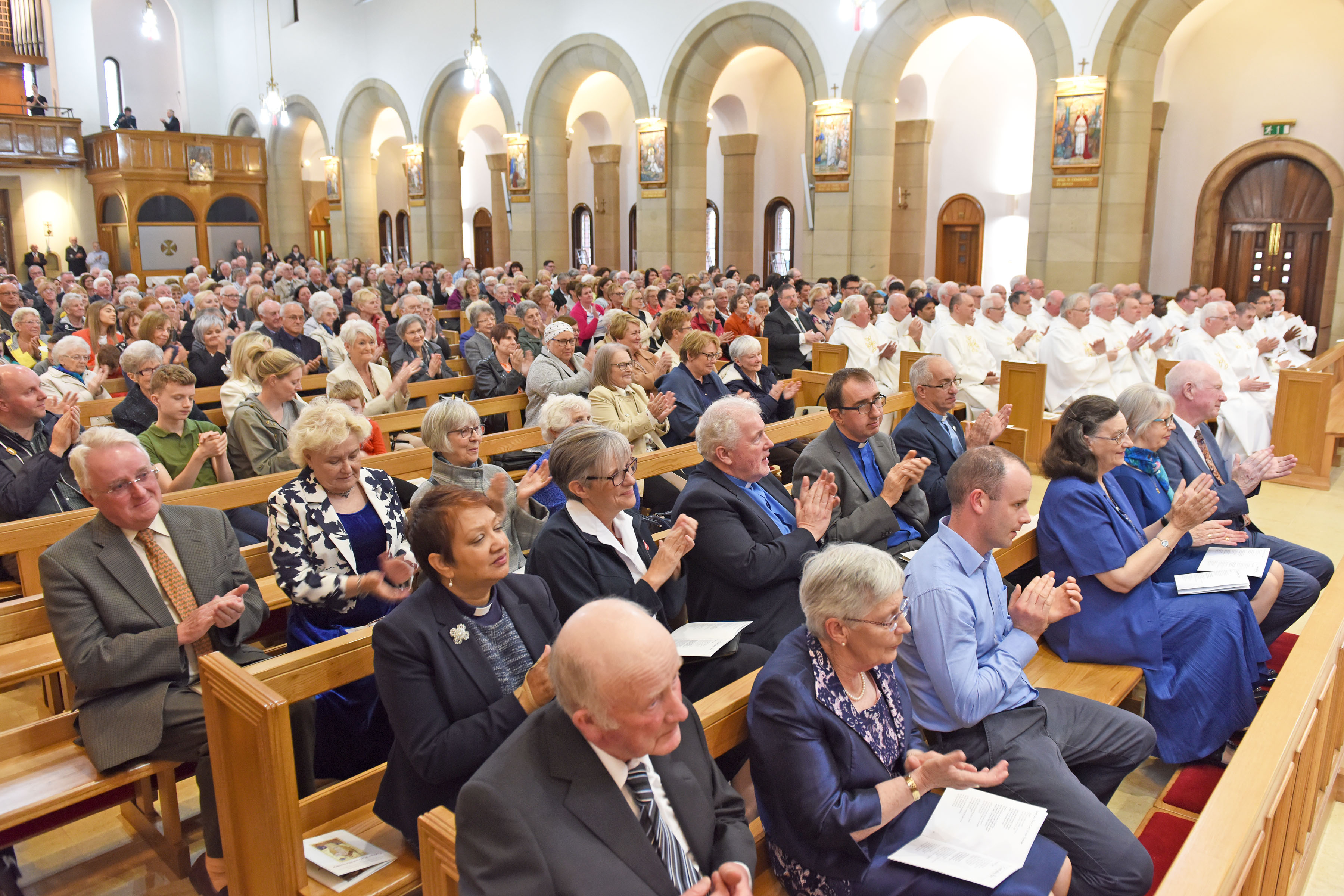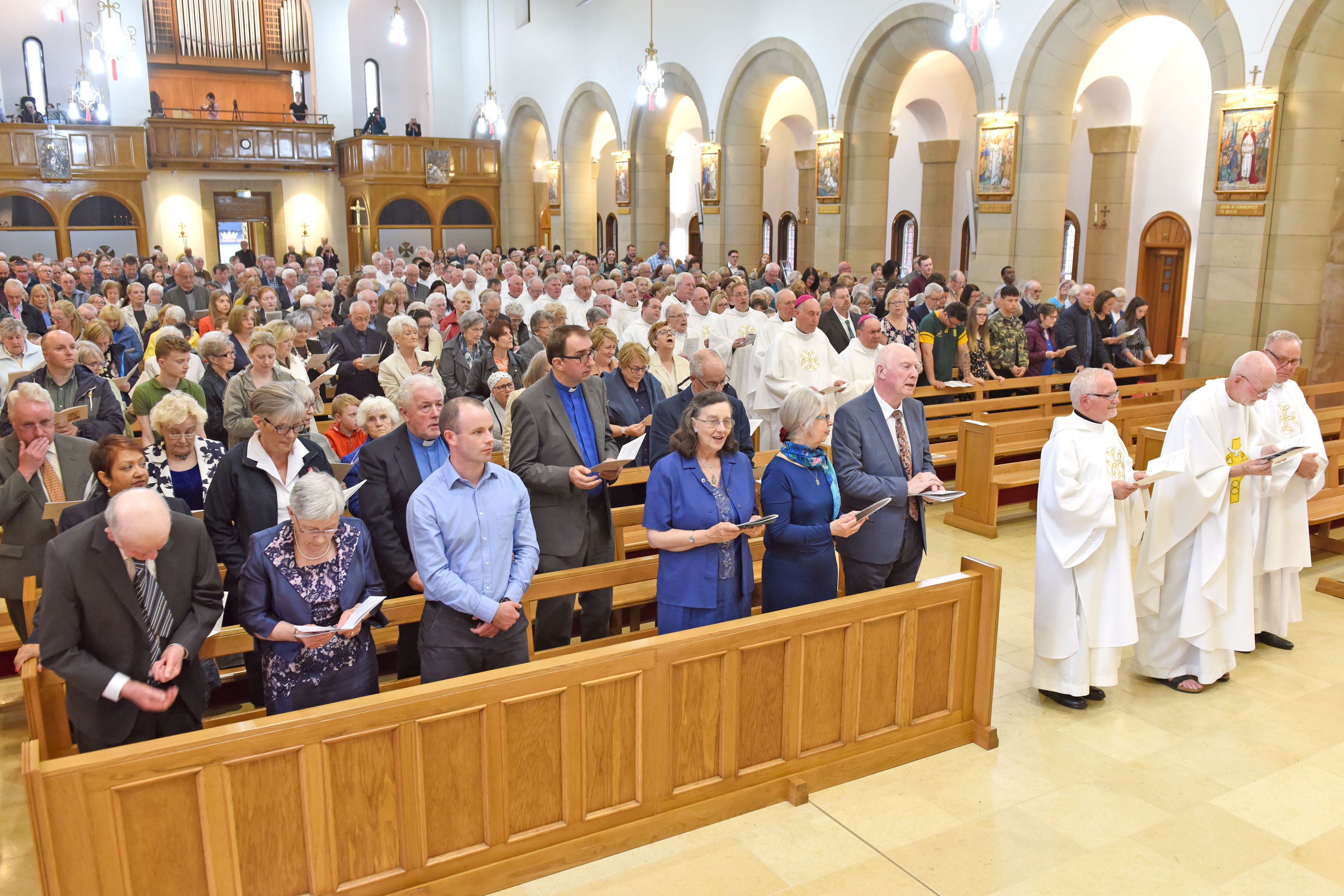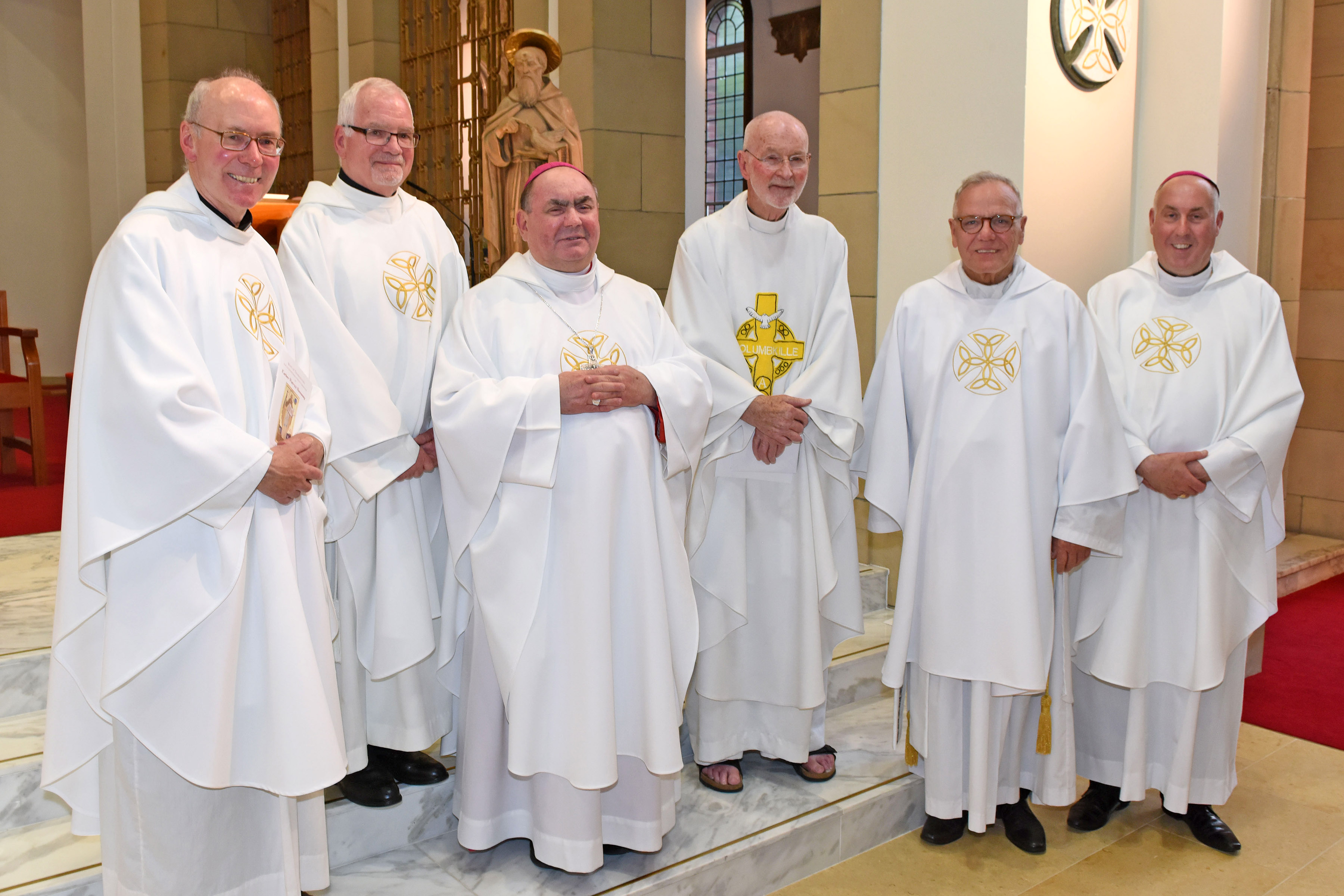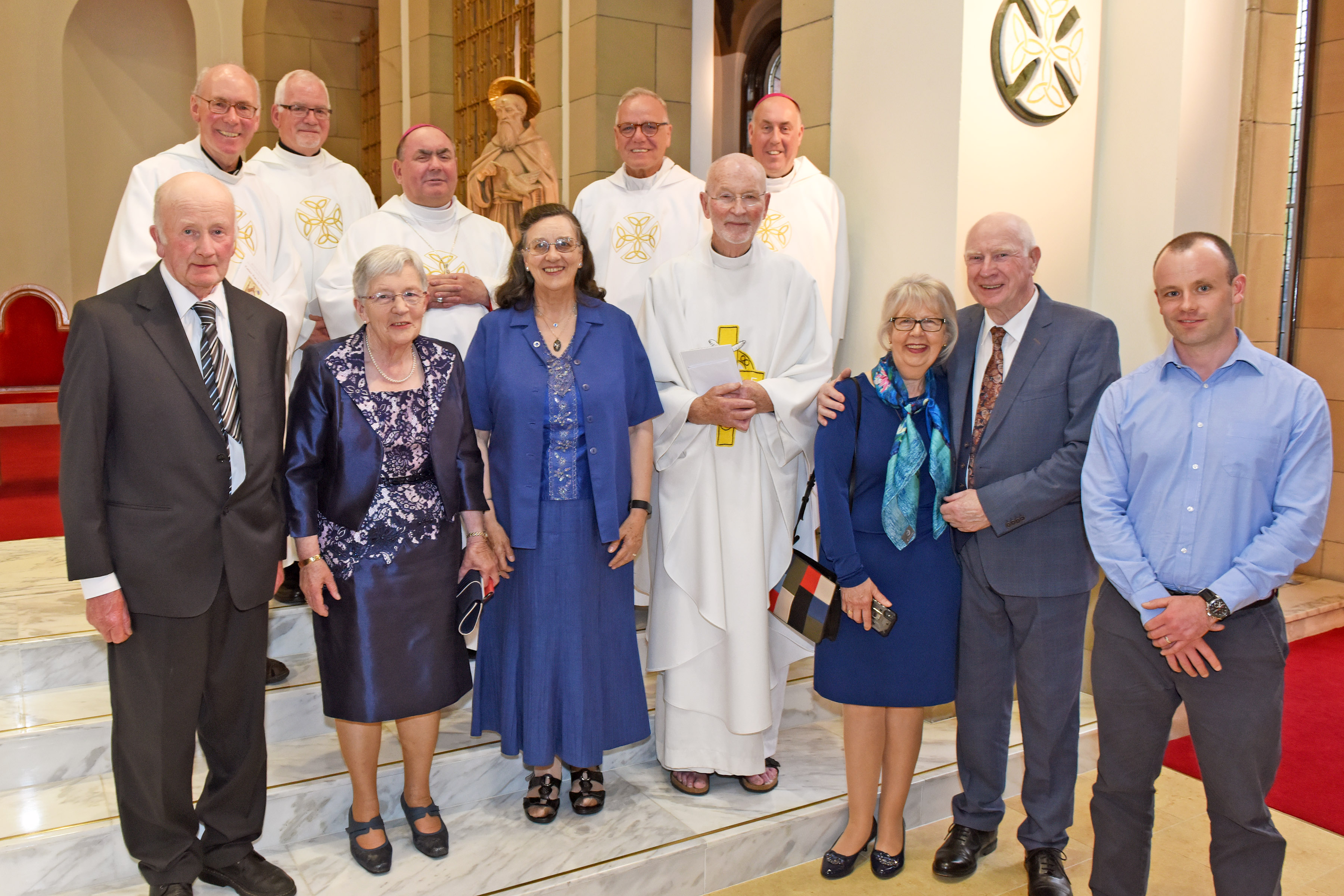 Fr Pat with his family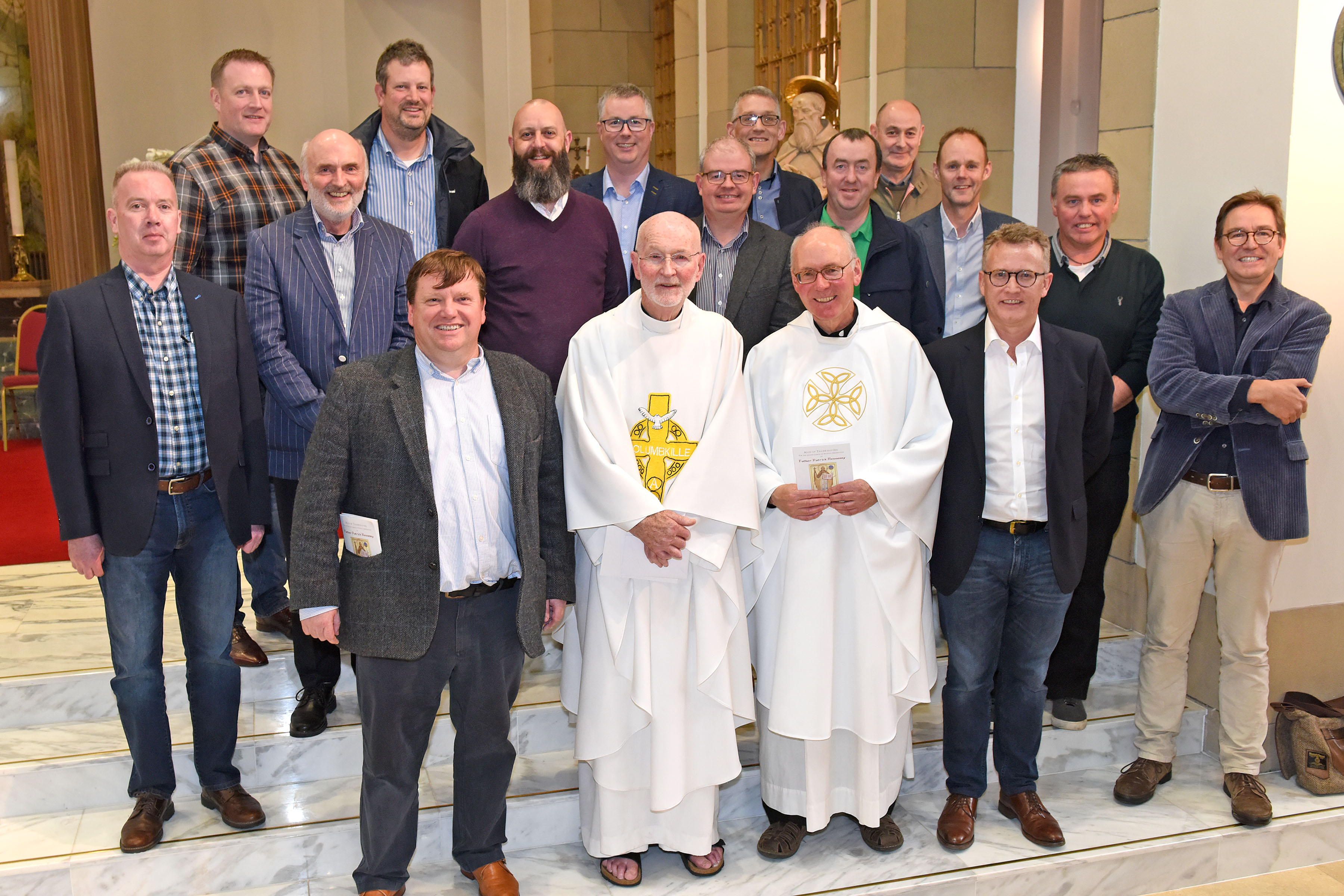 Fr Pat & Fr Joe Boyle with some of the 'boys' who were in his Form Class in Blairs Seminary a few years ago.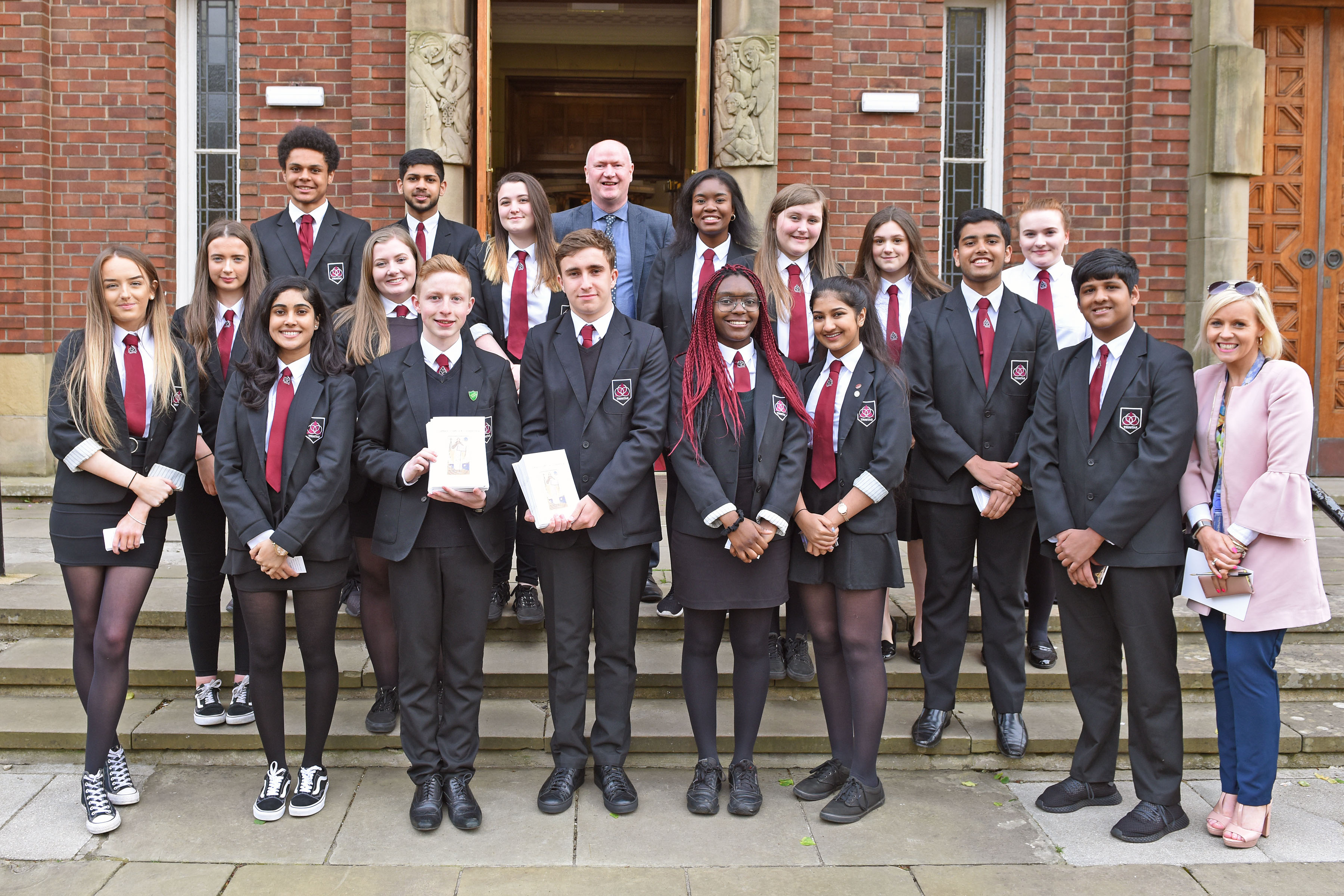 Trinity High School pupils who assisted at the Mass.